Behind the promotions of 30% discount, 10% refund of e-wallets such as Momo, Moca, VNPay …: The war of burning money is unknown when and who will be the winner!
Colorful signs of e-wallet applications popular in Vietnam are placed all over the checkout counters at shops and cafes in Hanoi and Ho Chi Minh City. Not only want to attract attention, these signs also promise to bring unexpected benefits. One is a discount of up to 30%, another offers a 10% refund … All you need is to scan the QR code.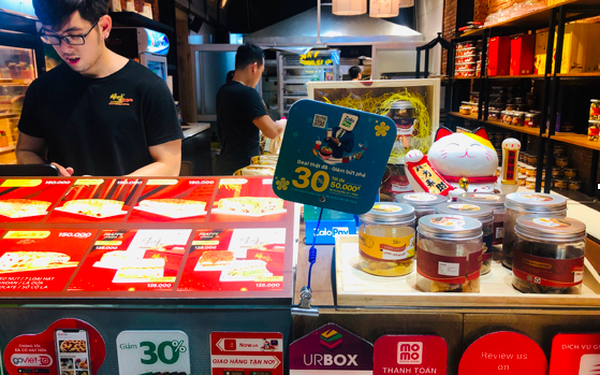 With these countless options, customers sometimes get confused, not sure which application to use most beneficial. Feeling overwhelmed by so many things, many people end up deciding to go back to the traditional method of paying cash.
Cash is still "king" in Vietnam, accounting for about 80% of transactions in the country. That figure is much lower than the government's target to achieve 90% cashless transactions this year.
However, the potential of the emerging financial technology sector in Vietnam is enormous. Transaction value is expected to increase to $ 22 billion in 2025 from its current level of $ 9 billion. At this moment, digital payments account for the largest share in the financial technology sector in Vietnam.
There are currently 37 licensed financial technology service providers making the market incredibly crowded. Among them, 34 e-wallet providers obviously have dreams that will repeat success like Alipay or Wechat Pay in China.
At the same time, Vietnam is one of the countries with the fastest growing smartphone users in the region. The number of smartphone users in Vietnam has doubled since 2014 to 51 million. Like China a decade ago, Vietnam may soon have a digital payment revolution.
Huy Pham – a lecturer in finance from RMIT Vietnam University believes that this phase is setting up "an arms race" of e-wallet players. The competition in the market will be quite fierce and newcomers have only a very slim chance to gain an advantage.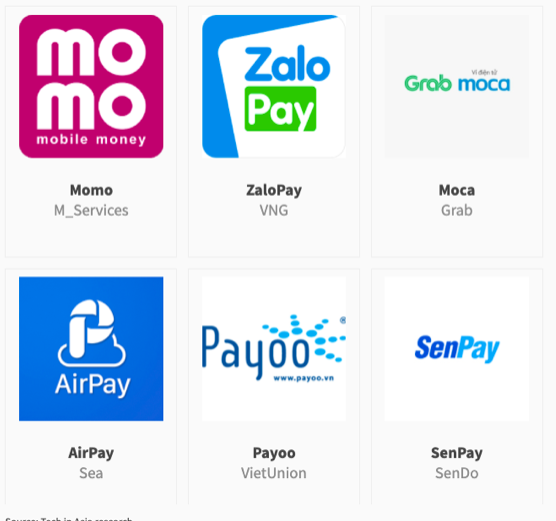 Vietnam's financial technology sector, especially e-payments, has attracted a considerable amount of attention from foreign investors. Last year, Momo and VNPay received huge investments, helping them rank among the highest value companies in the region.
Some international giants are trying to enter the Vietnamese market by buying stakes in local companies.
A good example is Ant Financial. This company bought a stake in eMonkey last summer.
Currently, 34 Vietnamese e-wallet companies are competing to get millions of people here to pay via smartphones. While this has become too common in China, it is not easy to change this habit among the Vietnamese.
"The arms race" is expensive
Vietnam currently has about 13 million e-wallet accounts, which is 14% of the country's population. Although not sure about the share of market share, the state bank in November said last year that Momo, Payoo, AirPay, Moca and SenPay are leading in terms of transaction value. As for the popularity with users, a survey shows that Momo, ZaloPay, AirPay, Moca and ViettelPay are leading.
However, the war has not ended yet. "The main concern with e-wallet operators is how to win the loyalty of customers without the need for promotions and links with banks and chain stores", Huy Doan – a Another lecturer from RMIT said. Currently, mobile users are only looking for the digital wallet that offers the best benefits for them.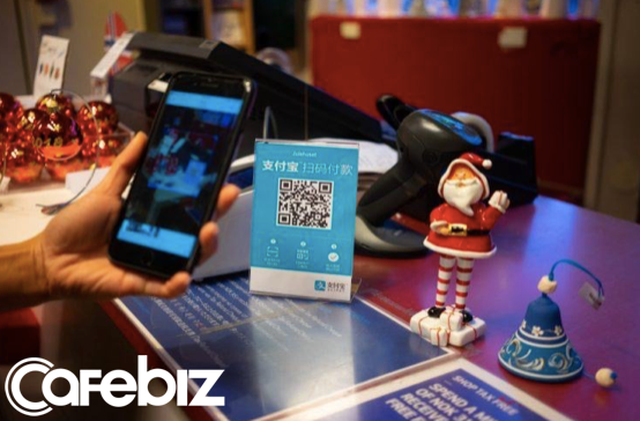 Using e-wallets to receive promotions has become a favorite habit of many Vietnamese office workers. It is common to pay for essential services such as merchandise and supplies …
The Covid-19 translation has made a strong push for cashless payments. Approximately 225 million e-wallet transactions were made in the first quarter of 2020. However, while the number of transactions increased, the value of transactions decreased by 7% as the epidemic affected purchasing power. of consumers.
However, unlike Alipay or WeChat Pay – which can take advantage of the millions of existing users of Alibaba and WeChat, Vietnamese e-wallet companies have to buy users "little by little", according to Varun Mittal, who to be the top technology talent at E&Y.
He explained that Vietnam is entering the early stages of a digital payments revolution like China and it still lacks a dominant consumer internet company. VNG is a company close to this feature when they own Zalo – a messaging application with tens of millions of users and ZaloPay e-wallet.
However, "in China, you basically can't live without WeChat". This gives WeChatPay a unique advantage when it was launched in 2013.
To attract users and merchants, e-wallet providers in Vietnam have to "burn money" to reduce prices and market. The competition is focused on which company can build an ecosystem that is attractive enough to both users and sellers.
After announcing its partnership in 2018, Moca has relied on the Grab ecosystem – focusing on transportation and food delivery. However, a representative of Grab Vietnam said that "advertising and promotion are only part of our strategy".
"We have seen consumers feel aversion to the use of cash in the context of an epidemic. Therefore, digital payments will be a long-term trend in Vietnam."
ZaloPay can take advantage of users from Zalo while AirPay has the potential to go further by taking advantage of Shopee's leading e-commerce position in Vietnam. Only Momo was in this group alone and they were expanding their network with dealers across the country.
A Momo spokesperson declined to comment on the company's long-term plans.
Of course, the leading companies also receive ample financial resources. Momo, for example, raised $ 132.7 million from Goldman Sachs, Standard Chartered and Warburg Pincus. Moca benefits from Grab while ZaloPay is backed by Tencent and VNG.
Who will win?
For now when it is not clear who the winner is, other companies may still enter the market.
SmartPay is an e-wallet belonging to SmartNet – a company based in Ho Chi Minh City that sells financial services and insurance. To attract users and sellers, SmartPay employs 2,500 SmartNet direct sales agents. After operating for 15 months, SmartPay has 1.5 million users.
Marek Forysiak, President of SmartPay, says SmartPay must be "much more efficient in terms of when and how we invest capital". When large chain stores and small and medium businesses are attracted by other competitors, SmartPay targets small business people and street vendors.
Large businesses in Vietnam also do not ignore this opportunity. Vingroup launched VinID in 2018. After the company bought MonPay wallet in March 2019, VinID is now the official payment application.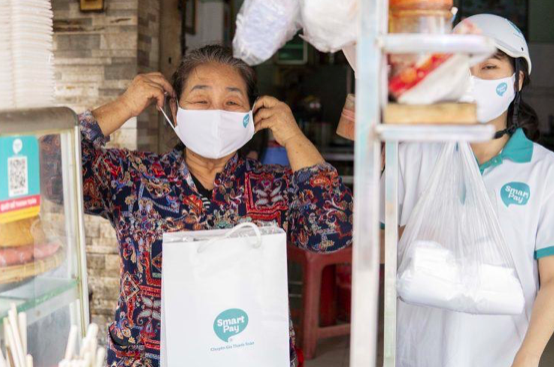 Viettel also owns ViettelPay, which has reached more than 10 million users. A source said that Viettel will launch a cryptocurrency service as soon as it is licensed.
So fierce competition is, but the truth is, promotions don't last forever. To be profitable, e-wallet companies still need to wait a long time and the winner must be someone with a sustainable financial source to compete and, importantly, how to make money from customer data. .
"A few companies go bankrupt or merger will also happen."
Until then, the game is not over and players still have to continue fighting to win.
"We hope to be a winner, of course. I believe that eventually, you will see the same outcome as it did in China. Maybe 10 years from now, the street bread sellers. In Vietnam there won't be any more cash. We just don't know how that transition will play out. "
Source : Genk