At the age of 27, the creator of Ethereum becomes the youngest crypto billionaire in the world
Vitalik Buterin, who led the birth of Ethereum in 2015, became the youngest crypto billionaire in the world at the age of 27. Ethereum's cryptocurrency – Ether, first crossed the $ 3,000 mark on the morning of the day. 2nd (May 3), marking a 325% increase since the beginning of 2021.
Buterin's main Ether wallet, revealed in October 2018, currently holds 333,520 ETH, worth $ 1.09 billion with a calculated ether price of $ 3,278.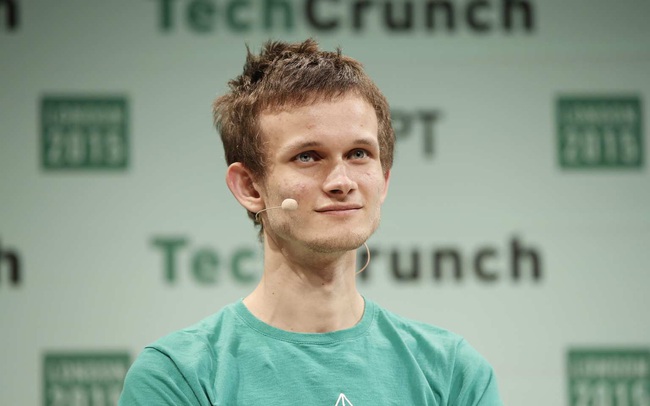 Meanwhile, the cryptocurrency Ether has a market cap of $ 376 billion, second only to Bitcoin with a value of $ 1.08 trillion. Ether's value has surged since the beginning of the year, largely thanks to the proliferation of decentralized financial (DeFi) applications to replace traditional financial intermediaries such as banks and security companies. dangerous. According to data aggregator DeFi Pulse, more than $ 72 billion is currently locked into DeFi protocols, many of which are built on the Ethereum blockchain.
Buterin is hailed as one of the founding members of cryptocurrency and other blockchain applications as we know it today. Buterin first proposed an Ethereum platform design in 2013, at the age of 19, to create a common language for developing blockchain-based applications. The Ethereum network was first crowdfunded in 2014, and the first version launched in 2015 with an initial supply of 72 million Ether.
Today, Ethereum is the most actively used blockchain. Ether is also the second largest cryptocurrency after Bitcoin, by market value. Both of these cryptocurrencies increased in price dramatically in 2020 and 2021. Until now, many financial institutions, including investors, have been forced to acknowledge cryptocurrencies as legitimate assets.
Buterin was born in 1994, in the town of Kolomna, a suburb of Moscow. He later moved to Canada with his family and grew up in Toronto. Before launching Ethereum, Buterin co-founded (and wrote for) Bitcoin magazine in 2012 when he was 18 years old. In 2014, he was awarded a Thiel Scholarship worth $ 100,000 to young people under the age of 23 pursuing interests outside of academia. The scholarship is sponsored by billionaire Peter Thiel.
Source : Genk