Asus Zenfone 7 will be equipped with Snapdragon 865+ chip, 5,000 mAh battery, surprisingly low price
Asus has just confirmed that the Zenfone 7 will be launched next week, continuing to inherit the Zenfone 6. Several leaks of Zenfone 7 have been revealed, including specs and a surprisingly low price. .
According to sources of WinFuture, Asus Zenfone 7 will be equipped with Snapdragon 865+ processor, 6GB and 8GB RAM, 128GB and 256GB storage capacity, finally up to 5,000 mAh battery capacity.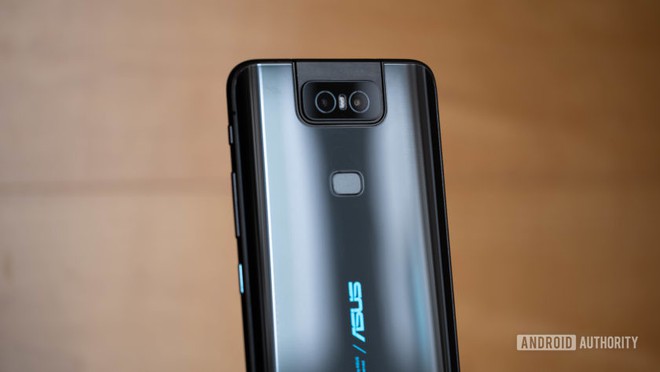 The specifications are quite impressive, but even more impressive is the surprising low price of Asus Zenfone 7 revealed. According to the source above, Asus Zenfone 7 will be priced from 499 EUR for 6GB / 128GB version. This price is similar to the opening price of Zenfone 6 in Europe, but only 64GB of storage.
Zenfone 6 is priced at 499 EUR in Europe (about 594 USD) and priced at 499 USD in the US, the price in the European market is always higher than in the US market. Hence, we can be quite sure that the Zenfone 7 will also cost the equivalent of $ 499 in the US.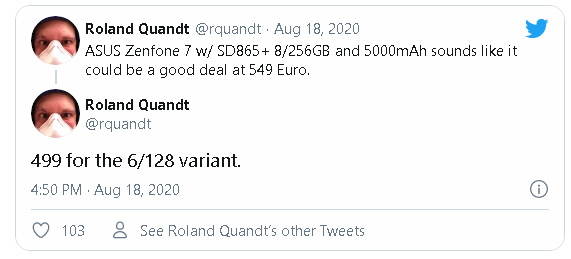 The 8GB / 256GB version of the Zenfone 7 can be priced at 549 EUR in Europe. This price is even cheaper than Zenfone 6 8GB / 256GB version when launched, was 599 EUR.
This is surprisingly low price for a flagship smartphone launched in 2020. Even the brand associated with cheapism, OnePlus, has had to increase the price of the OnePlus 8 to $ 699 for the lowest version. . Obviously, the price of Zenfone 7 if it is true that the source leaked, will be a huge advantage.
In addition, Asus' German branch recently shared a video introducing Zenfone 7. This short video does not show us the design of the smartphone, but it does reveal that the Zenfone 7 will have a camera design. Unique flip rotation just like Zenfone 6.
Reference: androidauthority
Source : Genk