Asus launches ZenFone 8 compact size and ZenFone 8 Flip camera flip
This year, Asus has made a little change with the ZenFone line of smartphones. ZenFone 8 Flip version is still the same as previous generations, with a large screen and flip camera mechanism. However, the ZenFone 8 version is turned into a compact flagship, like an iPhone mini running Android.
Both Asus' newly launched smartphones will be sold globally, with prices from EUR 599 for ZenFone 8 and EUR 799 for ZenFone 8 Flip. Asus said the US market will only open for sale version ZenFone 8, with prices starting from 599 USD. Both ZenFone 8 and ZenFone 8 Flip are powered by Snapdragon 888 chip.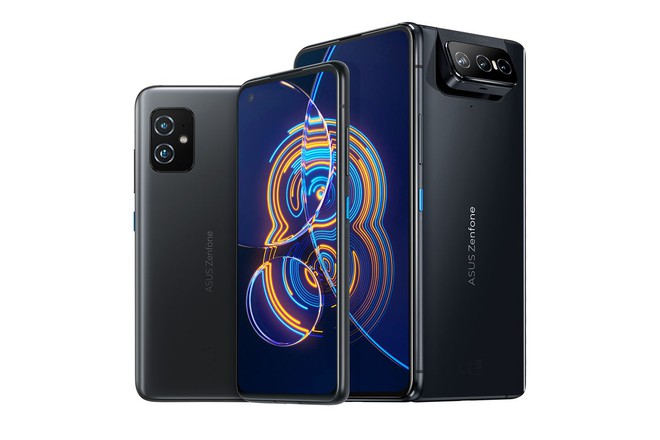 ZenFone 8 owns 5.9 inch OLED screen, punch hole design, 1080p resolution and 120Hz frequency. The top-end version comes with up to 16GB of RAM and 256GB of storage. ZenFone 8 is IP68 waterproof.
ZenFone 8 has only two rear cameras, and this camera cluster is borrowed from ZenFone 7. Includes a 64MP main camera and a 12MP super wide-angle camera. 12MP selfie camera. Due to its more compact size, ZenFone 8 is only equipped with a 4,000 mAh battery, much smaller than the 5,000 mAh of the previous generation.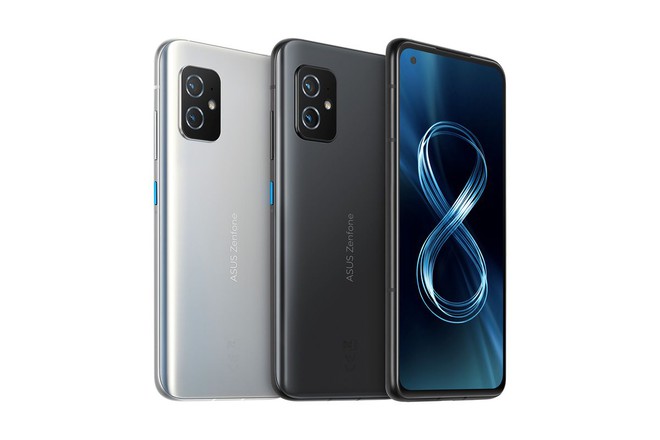 ZenFone 8 supports 30W charging with the included charger in the box, however there is no wireless charging technology. The smartphone also has a traditional 3.5mm headphone jack. Overall, ZenFone 8 is a flagship smartphone, but it's compact in size, and doesn't have too much of impressive technology.
ZenFone 8 Flip also owns a much larger screen, 6.67-inch OLED, 1080p resolution and 90Hz frequency. Maximum RAM memory is 8GB and storage capacity is 256GB. The battery capacity is up to 5,000 mAh and supports 30W charging.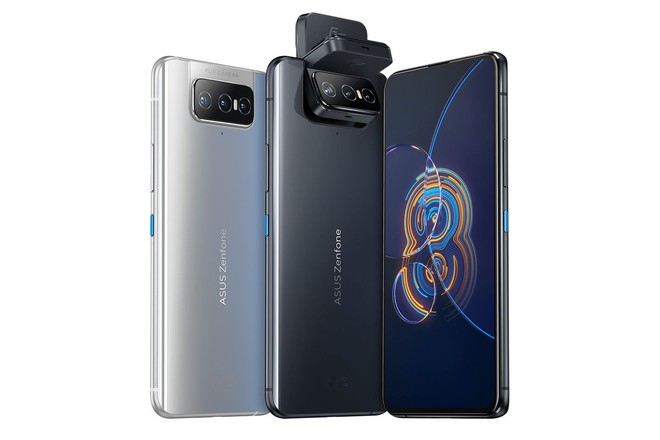 The attraction of ZenFone 8 Flip is still the flip camera mechanism, which we have seen on ZenFone 7. The rear camera cluster of ZenFone 8 Flip includes a 64MP main camera, a 12MP ultra wide-angle camera and an 8MP telephoto camera. 3x optical zoom.
Asus said the flip camera mechanism on ZenFone 8 Flip is more durable than the previous generation, with about 300,000 flip. Overall, ZenFone 8 Flip has no impressive changes compared to ZenFone 7.
The main improvement of ZenFone 8 and ZenFone 8 Flip is probably the new generation processor chip, supporting 5G technology. Therefore, it will be difficult for the new Asus smartphone duo to be able to compete with current flagship competitors on the market.
Reference: theverge
Source : Genk