Asus launches ROG Flow Z13 gaming tablet, running Windows, can connect with discrete graphics card RTX 3080
Apple's iPad Pro may be the most powerful tablet available for gaming, but Asus has just changed that with the launch of a professional gaming tablet. That is the ROG Flow Z13 tablet, which has just been launched by Asus at the CES 2022 event.
ROG Flow Z13 is a tablet with a screen size of 13.4 inches, with a rear kickstand. Asus has equipped this tablet with a Core i9-12900H processor and an RTX 3050 Ti graphics card. This is an amazing configuration inside a tablet that is only 12mm thick.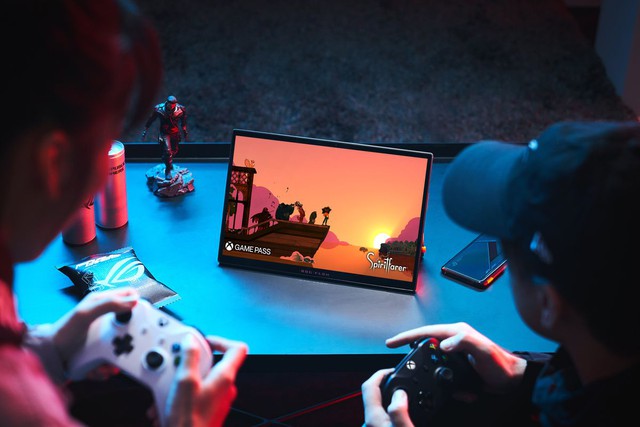 Besides, ROG Flow Z13 also runs Windows operating system instead of Android. Therefore, this is basically a high-end gaming laptop, but has been molded by Asus and crammed into the shape of a tablet with a thin and light design. It is also equipped with both DDR5 and PCIe 4.0 RAM.
ROG Flow Z13 is a completely new product line from Asus, but it builds on the most distinctive features of the Flow X13, the 2-in-1 laptop. It can also connect to external VGA. out with Asus technology.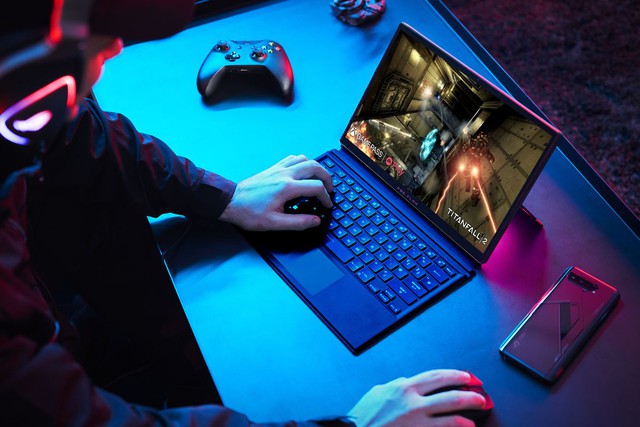 Asus' XG Mobile eGPU kit can connect the Z13 to Nvidia's RTX 3080 discrete graphics card (or AMD's Radeon RX 6850M XT). But maybe you will have to pay a rather expensive price, because the eGPU XG Mobile and ROG Flow X13 2021 products have cost up to 3,299 USD, while Asus has not revealed the price of ROG Flow Z13 but it will certainly be expensive. than X13 last year.
ROG Flow Z13 owns a 1080p IPS touch screen, 120Hz frequency and 100% sRGB coverage with 500 nits brightness, there is also a higher resolution option of 4K IPS but only 60Hz frequency and high resolution. 450 nits light. Both screens have a Gorilla Glass coating.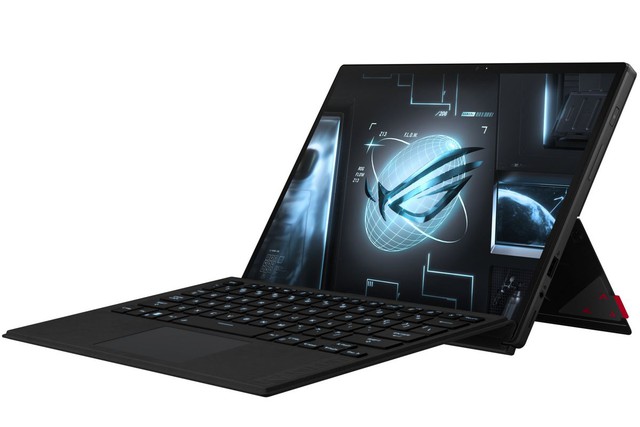 The Asus gaming tablet also comes with an external, RGB-backlit keyboard for each key. Ports include a Thunderbolt 4 port with DisplayPort 1.4 for video output, a 100W charging port, a USB-C 3.2 port, a USB-A 2.0 port, a microSD card reader, an HDMI 2.0 port, and a 3.5mm headphone jack. mm.
ROG Flow Z13 will officially be sold in Q1 or Q2 this year, but the price has not been announced by Asus yet.
Reference: theverge
Source : Genk