AppotaHome AM2 multi-function key helps you find things quickly
That sounds divine! Do you have a lock that warns you when you forget such things?

But recently, AppotaHome (part of Appota Group) has launched a new product – multi-function fingerprint lock AM2 specialized to lock bags, backpacks and suitcases with fingerprint biometric technology. In particular, the lock has an automatic furniture loss warning feature that automatically alerts you when users forget or misplaced their belongings, thereby helping users feel more secure, avoiding unforeseen losses on the work journey. travel, or bring many valuable and important items … or simply … go to karaoke! AM2 course is suitable for people who are business people, do business, do technology, media …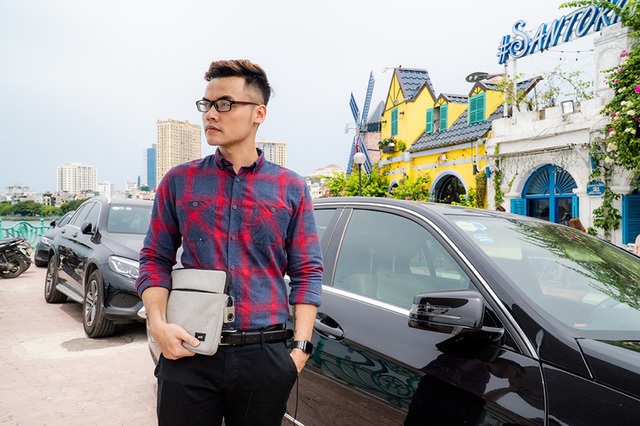 The AM2 course is promised to be an effective assistant to protect the belongings for devotees to move
AppotaHome AM2 course has many unique and smart features like rumors?
First of all, the key is unlocked by a very modern fingerprint biometric technology with the ability to store 20 fingerprints. Before the launch of AM2, the AppotaHome side had introduced the AM1 product, which also contained fast fingerprints and was very popular with users.
In this AM2 product, fingerprints are still promoted to become an effective, convenient and fast "key" for users. Fingerprint lock in about 0.5 to 1 second is too convenient compared to having to push the mechanical key or rotate the code. Not to mention that the keys to pocket locks are usually very small, and key loss is a frequent occurrence.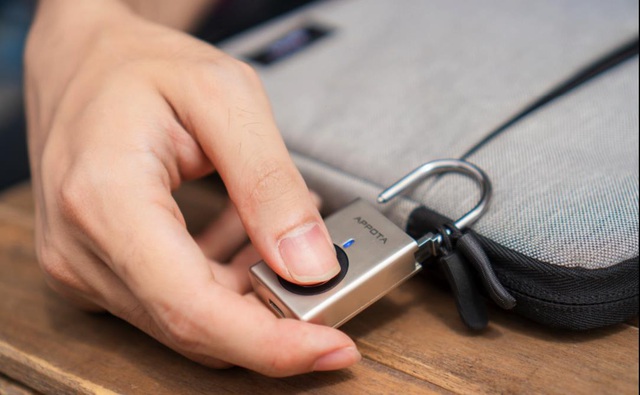 Fingerprint unlock in about 0.5 seconds very quickly
Another group of features besides the fingerprint opening that has been taken into account and applied by the manufacturer is the ability to warn lost belongings.
Perhaps, the person who made this product is also in the group of people with obsessive fear of losing things (Disposophobia in English), so it has created an extremely useful product for those who are "goldfish brains" or worried. Deposited belongings in bags, backpacks, suitcases …
Specifically, with the warning of lost furniture, the AppotaHome AM2 lock is managed by the AppotaHome application and has more interesting features.
When the distance between the user's phone and the external lock is 3m, the application will automatically send an alarm signal, helping the user to discover that his belongings are forgotten or lost. This helps to minimize forgetting, losing, and dropping items.
In addition, when activating the object search mode on the app, the AM2 key will emit a tone to help users easily find their luggage and quickly know the location of their lock and bag. where are you.
In addition, during use, the AM2 multi-function fingerprint lock will save the last position identified on the map through the application, users will find out the "clue" of the bag faster, more resistant to loss is higher.

AppotaHome AM2 course has many useful features for those who regularly travel, work or bring a lot of valuable items.
One more thing, the key has the ability to share the right to unlock once or open in the time allowed by the owner. Therefore, this lock can be shared when authorized, or unlocked without losing any extra money to "hit the key" at all.
This feature will be very useful to lock all kinds of devices, assets of groups, companies … when there are many managers.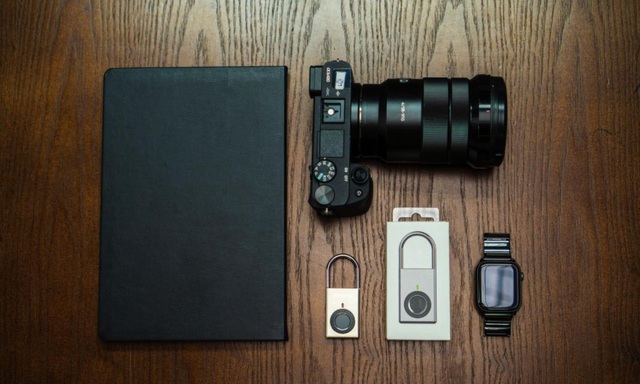 Those who regularly carry important and high-value items should use the AM2 key to "protect themselves".
AppotaHome AM2 looks slender, sure?

It must be confirmed, the compact key, looking through the slender but very sturdy in hand. Lock weight is only 50g. The key is made of stainless steel and Al-Li alloy, so it will retain its beautiful durability, not rust, oxidize after many years of use and avoid being attacked by crooks. Users can be assured of the "small but martial" degree of the key.
AppotaHome website also commits to warranty policies which are quite reassuring to customers when there is a 1-for-1 mode in the first year of use.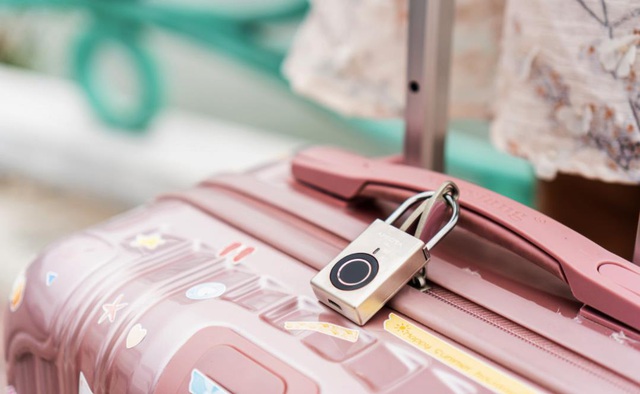 AppotaHome AM2 course is easy to use for both men and women
The key market is very rich from formal models, and also somewhat confused when Chinese products are rampant. In the midst of this fact, the AM2 Course was born with smart and unique features along with the AppotaHome brand from Appota (the pioneer in providing platform solutions and content for the digital entertainment industry in Vietnam. Male) can be considered as a good choice for those wishing to have a mini lock.
With the beauty above, the listed price of the key is not too expensive 1,199,000 VND.
During this period, from October 2 – October 20, 2020, AppotaHome offers 100 Pre-order gifts for the first 100 subscribers with the following offers: Discount to VND 790,000 for 1 AM2 course, package Warranty 1 for 1 within 1 year and free shipping.
The key is open for sale at: https://bit.ly/3n9gMfL
Source : Genk