Apple will design its own 5G chip and many other chips for the iPhone, no longer depending on any other company
Apple designs and manufactures the chips for its iPhones, iPads, and Mac computers. However, it will not stop there, Apple is planning to continue to design many other chips, including the 5G modem chip for the iPhone. According to the plan, Apple will start using its own 5G modem chip in 2023.
Currently, the iPhone's 5G modem chip is designed and manufactured by Qualcomm. But it won't be long before Apple can design its own 5G modem chip, and TSMC will be the manufacturer. Next, there will be Wi-Fi chips, currently manufactured and supplied by Broadcom and Skyworks Solutions for Apple.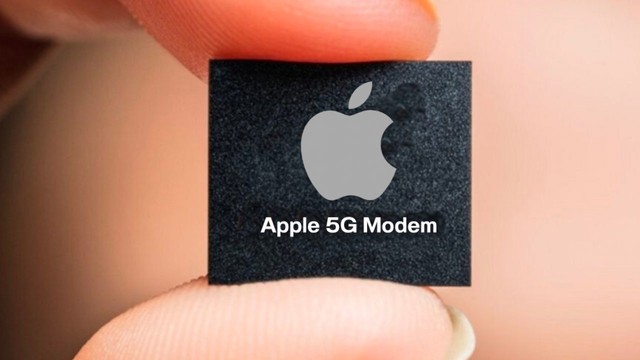 Recently, Apple has opened a new office and recruited engineer positions with experience in designing modem chips and other wireless connection semiconductors. Apple's strategy is to build satellite offices in certain cities known as hubs for certain technologies, because there will be many talented engineers.
Apple is trying to design the key components inside its own devices, to protect itself from dependence on supplier companies. The only downside is that Apple doesn't have the ability to produce it on its own, so it still has to contract with TSMC foundry. This still makes Apple dependent on Taiwanese manufacturers and Chinese policies.
As soon as this information was announced by Apple, suppliers were immediately affected. Wall Street sold off Skyworks and Broadcom shares, down 8.5% and 3%, respectively. Qualcomm was also hit hard, with its share price falling as much as 5.9%.
Apple and the iPhone have helped bring huge profits to these suppliers. In early 2020, Apple and Broadcom signed a partnership agreement that will last until 2023. The deal is worth up to $15 billion, representing 20% ​​of Broadcom's annual revenue. That's why Apple's own chip design will bring heavy losses to these companies.
Reference: phonearena
Source : Genk