Apple surpasses Xiaomi, regains the position of the world's second largest smartphone manufacturer
According to IDC data, Apple is once again the second largest phone maker in the world, the company shipped 50.4 million iPhone units in the third quarter of 2021, 6.1 million more than Xiaomi. and 18.6 million fewer than Samsung, which still holds the lead.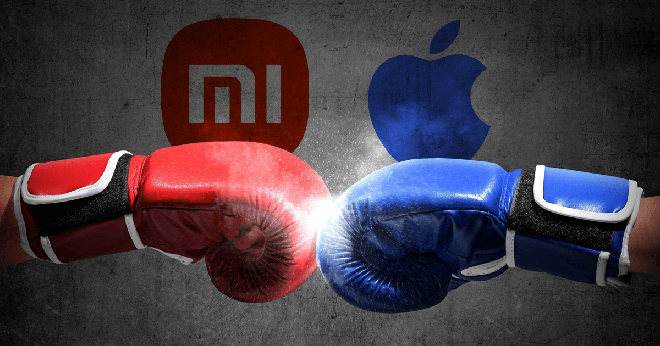 The data shows that iPhone sales increased 20.8 percent year-on-year, the highest among the top five manufacturers. For example, Samsung had a 14.2% drop in shipments while Xiaomi dropped 4.6%.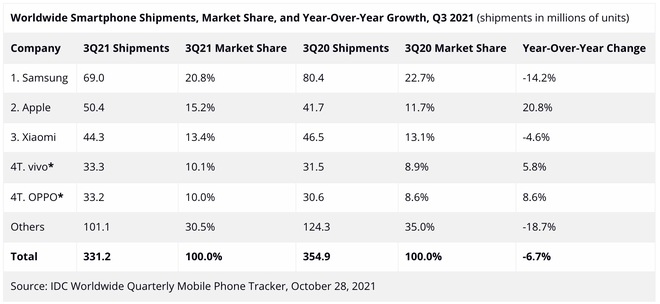 The decline of Samsung and Xiaomi can be attributed to the chip crisis. The global market saw smartphone sales drop 6.7% year-on-year in Q3. This was mainly due to a global chip shortage.
Samsung's decline is also explained by the company not releasing the Galaxy Note series this year. The Note series has always been a hot-selling product for the Korean manufacturer, but this year they decided to focus on foldable smartphones.
But Apple has also been affected by the chip crisis. Currently, shipping iPhone 13 to customers is very slow. Many will have to wait until late November or even December for delivery.
The remaining positions belong to Vivo and OPPO, both ranked in 4th place. The total number of smartphones shipped from 2021 to date is 331.2 million units.
Reference: PhoneArena
Source : Genk