Apple slightly tweaked a feature, Facebook "evaporated" 300,000 billion?
Nearly 12 months after Apple launched a new privacy feature on the iPhone, a recent analysis predicted massive disruption for advertisers on Facebook, YouTube, and more, with about $16 billion in lost revenue.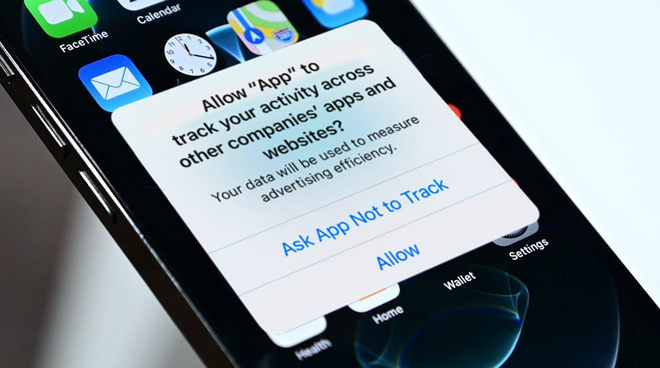 Apple released the new iPhone privacy feature in iOS 14 on April 26, 2021, and it immediately dealt a blow to companies that rely on advertising revenue. It is estimated that this new security feature of Apple has caused a revenue reduction of 15%-20% of these companies
Now, a new analysis by research firm Lotame says that the feature is continuing to have a stronger impact. This change will have an impact on companies that are close to $16 billion in size, the report said – a not-so-small number. In which, the majority will belong to Facebook, with an influence of about 81%.
That 81% figure for Facebook is estimated at $12.8 billion. Lotame estimates the remainder of the lost revenue at $546 million for Snapchat, $323 million for Twitter, and $2.2 billion for YouTube.
On the other hand, Facebook is also working to reduce its dependence on Apple and is said to be providing advertisers with new tools in the near future.
Source : Genk