Apple released iOS 13.4.1, fixing important bugs on iPhones and iPads
On the night of today (April 8), Apple has officially launched the new iOS version is iOS 13.4.1. This is a small but very important update, because it fixes some issues on iOS 13.4 before.
The biggest bug to be fixed on iOS 13.4.1 is related to FaceTime. Previously, some iOS 13.4 users reported not being able to call FaceTime for users running iOS (specifically iOS 9.3.6 or below), creating many obstacles during this isolation. Apple has accepted and fixed this error on iOS 13.4.1.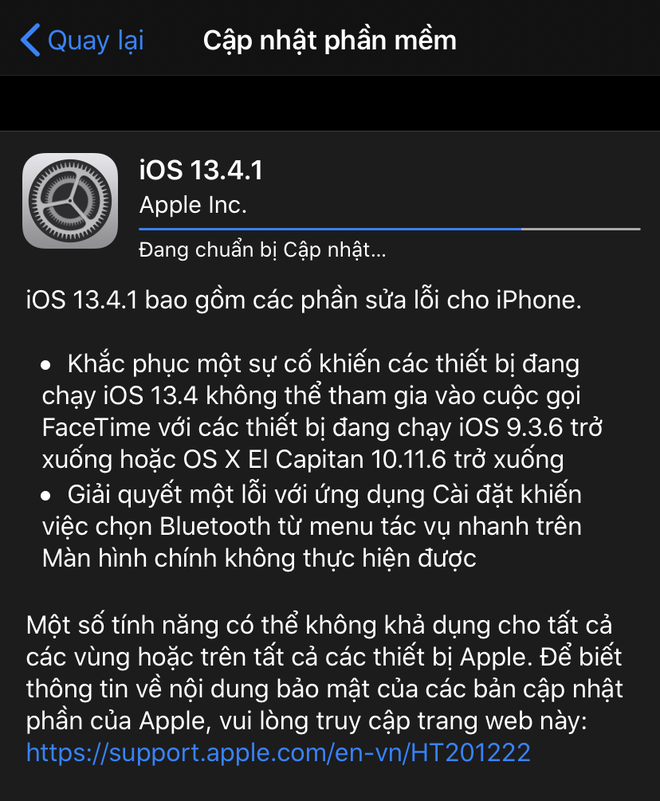 iOS 13.4.1 also fixes the Settings app crash when 3D Touch / Haptic Touch users click the Settings icon on the home screen and select "Bluetooth". On the iPad, a bug related to flashlight activation has also been resolved.
Users of older iPhone and iPad devices can go to Settings> General Settings> Software updates to download and install iOS 13.4.1.
Source : Genk