Apple Glass could be the end product of Tim Cook
In April this year, CEO Tim Cook once said in an interview that he did not want to stay at Apple for another decade, and he wanted to launch one more big product before leaving.
According to the latest news from Bloomberg editor Mark Gurman, the future of Captain Apple is once again mentioned on the 10th anniversary of Tim Cook's CEO, along with rumors about the next big product. Apple's next.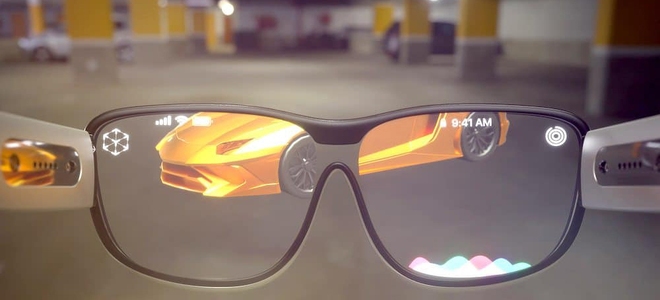 Apple Glass with frames and lenses could be Tim Cook's last product as Apple CEO.
This product is most likely the long-rumored Apple Glass virtual reality headset. According to previous rumors, Apple Glass looks like regular fashion glasses/eyeglasses and could launch in the middle of this decade with the possibility of CEO Tim Cook retiring between 2025 and 2028. In Apple, Tim Cook just wants to stick with one more big product, which is more likely a virtual reality headset than an electric car, something that is too far-fetched. Tim Cook understands that running a Silicon Valley company is often a young person's game and Cook will not want to hold on to his peak, "said Mark Gurman.
However, the Apple glasses in the form of a strap may be available as early as 2022.
But Mark Gurman's new prediction suggests that it is likely that Apple will launch another line of headsets in 2022 to test market reaction. Apple rival Facebook has launched similar glasses called Oculus Quest 2 to build a so-called virtual universe 'metaverse' based on CEO Mark Zuckerberg's ambitions.
On the 10th anniversary of being with Apple as CEO recently, Tim Cook received a bonus of $ 750 million. Tim Cook's successor is currently rumored to be Jeff Williams, who holds the position of Chief Operating Officer and reports directly to the CEO.
Source : Genk