Apple doesn't treat other platforms equally when it comes to bringing FaceTime to Android and Windows
Just as the name "iPad" is often used instead of "tablet" in general, FaceTime has become a synonym for video calling someone. That changed a bit in 2020 when people started using Zoom for their day-to-day needs, and it looks like Apple has noticed the change. Zoom is not only used for meetings, many people have used it when video calling family or friends, especially during the pandemic.
One of Zoom's biggest advantages over FaceTime is its ability to use it on any platform. Basically, if your platform of choice can connect to the Internet, you can use Zoom. However, Apple's latest attempt at boosting FaceTime's competition is half-baked, but exactly the way Apple wants to be.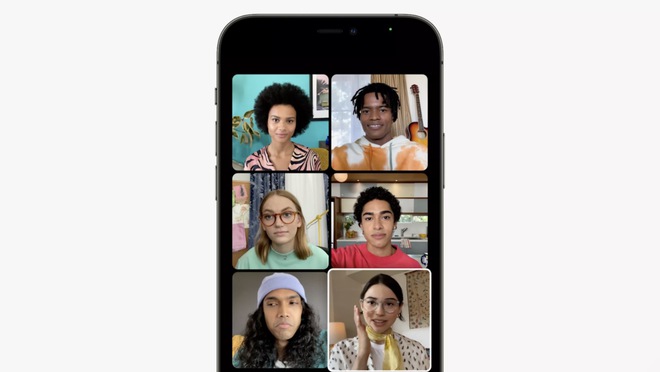 On iOS 15, you'll be able to join a FaceTime call from an iPhone, Android, or Windows device.
Of course, the most important news is that FaceTime is coming to Android! At first glance, it's extremely surprising and welcome news because Apple rarely brings one of its "top" features to a rival operating system, until you realize FaceTime on Android – or any other platform. any other non-Apple platform – will be limited.
Don't be surprised, Apple wants Android users to have a worse FaceTime experience.
That's because there won't be a native Android app for FaceTime in the same way that developers do with Google Duo, Zoom, WebEx, or countless other video chat services. Based on the information we know, you'll need an iOS 15 enabled device to initiate a FaceTime call, then you can create a link and share it with others.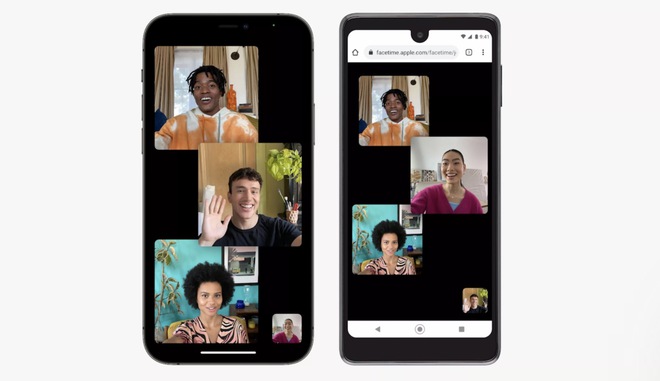 Android and Windows users can join a FaceTime call from their browser, if they are sent an invite link in
While it has allowed Android users to participate in FaceTime chats, it ultimately doesn't "open" the FaceTime service to non-Apple users the way Apple Music, Apple TV, or some other services do. Other Apple-branded services currently working. The difference: these are usually paid services, while FaceTime is not.
Recently, we've been hearing about users switching from iOS to Android, but Apple does n't care . For years, Apple has operated under the guise of providing a more secure, private environment for its users by providing a tightly regulated app store. Epic War vs. Apple recently helped confirm this:
"Epic wants us to be Android, but we don't want to be. — Keran Dunn, Apple attorney.
Apple is slowly turning into a services company, beginning to allow more and more users to access the Apple features they want without having to own an Apple device. We've seen the curtain lift gradually over the years, from the ability to use Apple Music and Apple TV on non-Apple devices to the ability to watch Apple's annual WWDC conference (from the main page). mode) on non-Apple devices. So why make a half-hearted FaceTime for Android?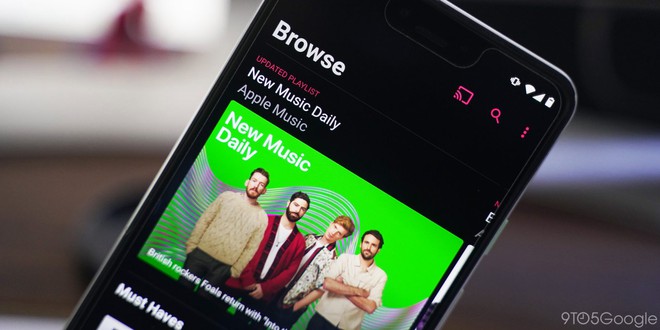 Apple Music has a separate app for Android
By keeping core services iPhone-only — or at least having the best versions of those services locked to the hardware — Apple can still say it delivers the best smartphone experience.
Previously, Apple users had to download Google Duo, Zoom, or whatever their family and friends using Android were using. Now they don't have to, they will just have to send a link to their Android friends and wait for them to join the FaceTime call because this way even the best Android phones will "slower" and in an inferior position.
It's an interesting move in light of Apple's transition to being a service-based company and the fact that it wants users to enter a broader ecosystem of products – not just owning an iPhone or a Mac. Apple is continuing to build better and better ways for its products to communicate and work with each other instead of worrying about other companies and products.
Apple is just cutting a window in the wall surrounding its ecological garden for Android users to see. Allowing Android users to use part of the service, but only by being dependent on Apple users – continues to cause segregation between Apple and Android owners. Furthermore, it creates an environment where Android users are under pressure, driving more users into the Apple ecosystem.
Source : Genk