App MBBank "multi-function" – When the whole bank shrinks into the palm of your hand
2021 is considered a breakthrough year for the financial – banking industry when all banks accelerate in the digital transformation race. Especially, under the impact of the Covid-19 pandemic, digital transformation is no longer an option but a mandatory requirement for banks. Leading in this race, the name MB (Military Bank) cannot be missed with the MBBank App possessing many "top" features, constantly creating "trends" that fascinate many netizens and many people. popular.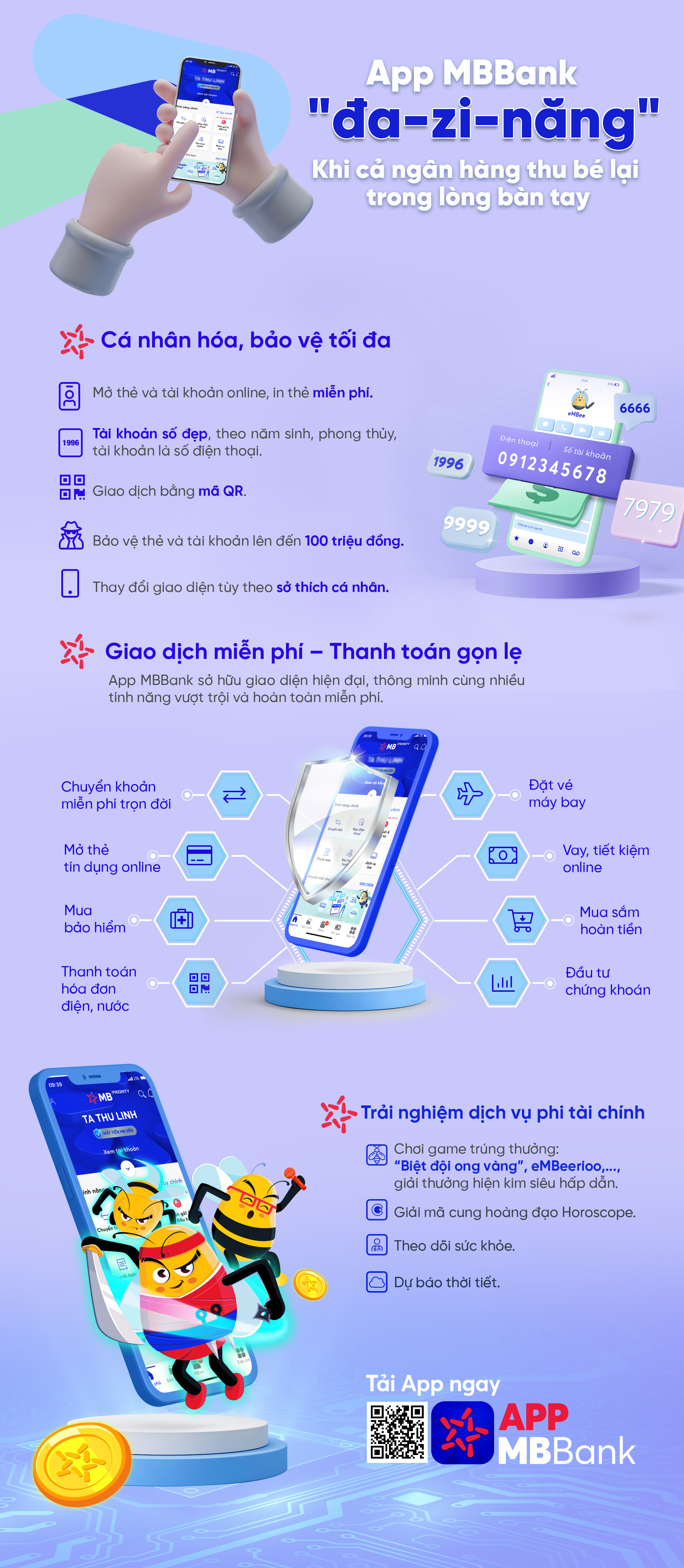 Possessing many features, allowing customers to perform most financial transactions with simple operations, App MBB has surpassed the world's leading international applications to lead many times in downloads on the Vietnamese App Store. Male.
In particular, in addition to investing in customer experience, in November, Military Bank also strengthened card and account protection with a special protective barrier – with the statement "Losing MB money" – unprecedented in any bank. MB affirmed that in the future, the bank will constantly be updated with new technologies, add more convenient and attractive features to continue to win the hearts of millions of customers.
Source : Genk