Ant Group set a world record with a valuation of more than 313 billion USD
According to CNBC, billionaire Jack Ma's financial company Ant Group has just announced the initial public offering (IPO) price on both the Hong Kong and Shanghai exchanges, expected to earn $ 34.5 billion. .
Listed prices on these two exchanges are respectively HK $ 80 ($ 10.32) and 68 yuan ($ 10.13), with the number of shares issued is expected to be 1.67 billion per exchange. With the total amount of money expected to raise above, Ant's IPO will surpass the record set by Saudi oil company Aramco when the IPO raised more than $ 29 billion in December 2019.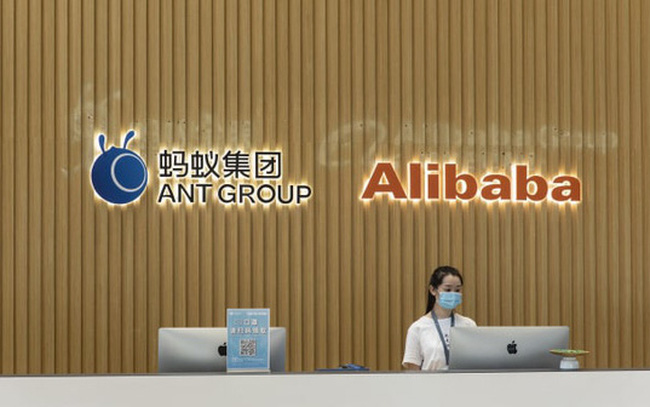 Based on the IPO price, Ant's valuation will be $ 313.37 billion, higher than the capitalization of many major US banks such as Goldman Sachs and Wells Fargo.
Ant Group is expected to start trading on the Hong Kong exchange on November 5. The expected time to start trading on the Shanghai stock exchange has not been disclosed.
Previously, the Chinese financial technology giant said that strategic investors have registered to buy 80% of the shares expected to be issued on the company's Shanghai floor. In which, the Alibaba e-commerce group agreed to buy 730 million shares of Grade A through its subsidiary Zhejiang Tmall Technology. The deal helps Alibaba maintain a nearly 33% stake in Ant Group. In 2014, Alibaba conducted an IPO in New York (USA) and also set a world record at that time.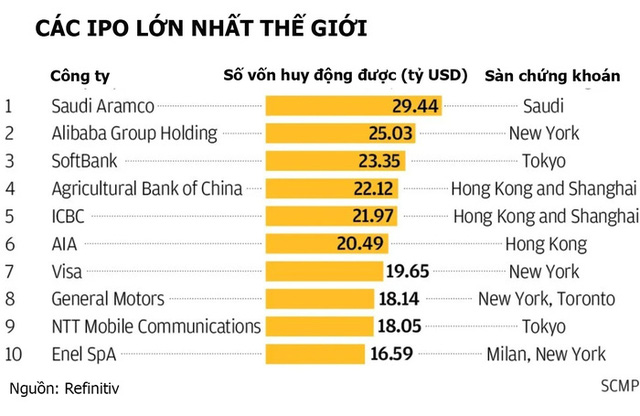 Ant Group's IPO is expected to break the record that Saudi Aramco set in 2019 – Source: Refinitiv / SCMP.
At a business conference in Shanghai over the weekend, Jack Ma, now a controlling shareholder at Ant, said he believes Ant's IPO will be the largest in history.
"This will be the first time ever that the biggest IPO in history has been conducted outside of New York. We did not dare to dream about it 3-5 years ago. But the miracle happened," billionaire Jack Ma said at event.
According to analysts, Ant's IPO will symbolize the transition from the old economy to the new one in the current era. The deal is also seen as a victory for Beijing in attracting the country's top tech firms to list at home, rather than in the US.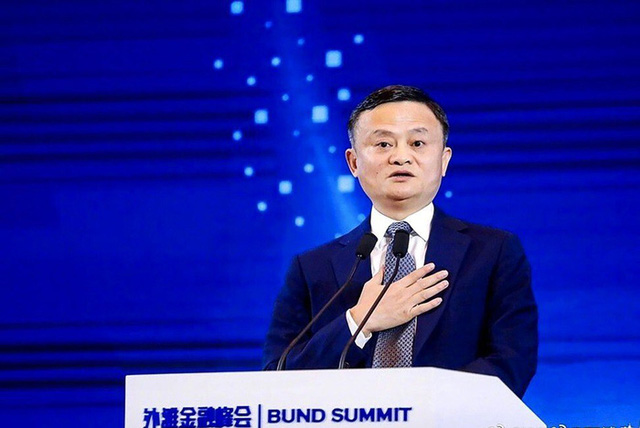 Billionaire Jack Ma at a business event in Shanghai on October 24 – Photo: SCMP.
"With a unique position in China and the world's most famous 'unicorn', Ant Group's shares are likely to rise sharply after the start of trading in Shanghai," said Ivan Li, asset manager. at Loyal Wealth Management – which is based in Shanghai – said.
Ant originated in Alipay, which is currently one of the most popular e-payment platforms in China, similar to PayPal in the US. Alipay was founded in 2004 to exclusively cater to customers who shop on Alibaba's e-commerce platforms, a company co-founded by Jack Ma.
Ant Group's Alipay platform is currently the third largest electronic payment application in China with 731 million users as of September 30. In addition to electronic payments, Ant also offers many other financial services such as lending and asset management, aiming to become a service provider for traditional financial institutions.
Source : Genk