An alarming number for Elon Musk: Tesla sales in China fell 70% in 1 month
According to CNN, sales of Tesla in China – the world's largest electric vehicle market have plummeted. This is a sign that they are losing market share in China to both other electric car manufacturers and traditional car manufacturers.
Specifically, the China Passenger Car Association (CPCA) reported that Tesla's sales in China fell to 8,621 vehicles in July, down 70% from June. However, the number of vehicles exported from the factory of Tesla in Shanghai increased to 24,347 units in July from 5,017 units in June. This means that total sales of Tesla assembled vehicles in China fell by just over 1%.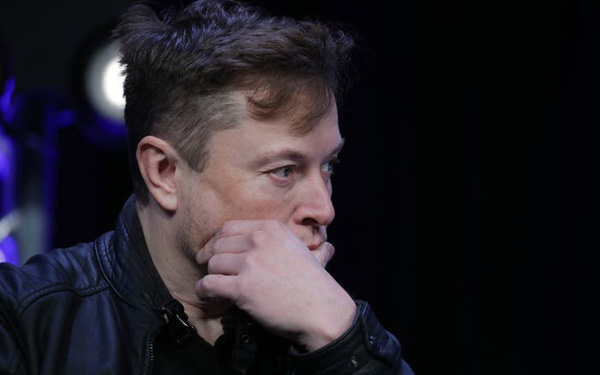 Analysts say the sharp drop in sales in China is another signal of the growing problems Tesla is facing in the country of billions of people. In addition to facing more competition from Chinese electric vehicle makers and a reputation that has plummeted due to recalls for faulty vehicles, the company is also facing a wave of protests from owners. own a Tesla car. For example, earlier this year, at the Shanghai Auto Expo, a woman jumped on top of a Tesla car and talked about the poor quality of the company. In addition, there are concerns about product safety by the Chinese government.
Tesla accounted for just 3.9% of EV sales in China in July, down 12.6% from June. Analyst Gordon Johnson says the drop in sales shows Tesla is facing tough competition more strongly from domestic electric vehicle startups.
"Overall, so far it's clear that Tesla has built a larger production capacity than domestic demand in China. This could lead to further price declines and pressure on margins. If China is considered a 'bull market' for Tesla, these numbers are worrying."
However, investors don't seem to mind the drop in sales in China. Tesla shares fell less than 2% in yesterday's trading session. This is insignificant compared to the sharp declines in April and May with similar sales figures.
"Last month, investors saw that falling sales in China did not prevent Tesla from reporting better-than-expected global revenue for the whole quarter," said Dan Ives, an analyst at Wedbush Securities.
"I think investors are becoming less sensitive to monthly sales numbers in China. After all, if you look at the second quarter, it's not just the best guess of Tesla's success." .
However, Eves said that if Tesla's sales in China don't improve, the company will face serious problems in the future.
"Currently, we believe China will account for 40% of Tesla's vehicle sales next year. So selling just 8,000 vehicles a month raises concerns."
Unlike other automakers, Tesla doesn't report revenue by market and only reports quarterly, not monthly. Therefore, the number from the CPCA is not clear whether it matches the actual number of Tesla's side. Tesla also did not respond to this matter.
Source : Genk