AMD released the Ryzen 5000-G series of chips with integrated graphics, users can not buy immediately
After a few rumors AMD has officially announced a new series of processors called Ryzen 5000 G-Series , which are Ryzen 5000 CPUs already on the market but integrated graphics for users to export images, play. game without having to purchase an external GPU (also known as APU).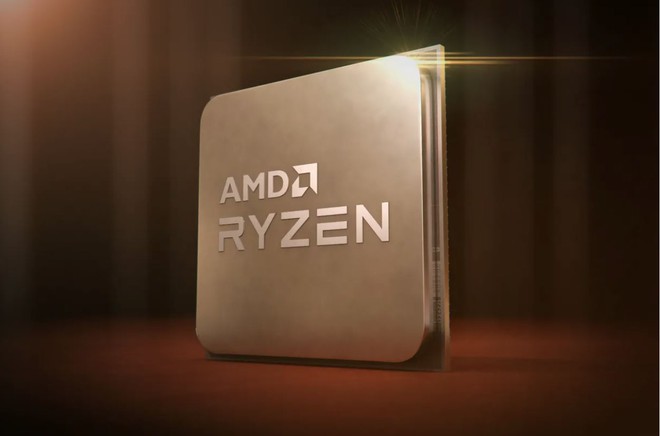 The Ryzen 5000 G-Series will include 6 versions, including 3 units with 65W power consumption for higher performance including Ryzen 7 5700G 8-core, Ryzen 5 5600G 6-core and Ryzen 3 5300G with 4-core, along with that are the 35W versions that save energy, generate less heat but will certainly have lower performance. Like versions without graphics cards, the new chips will be built on the 7nm Zen3 process.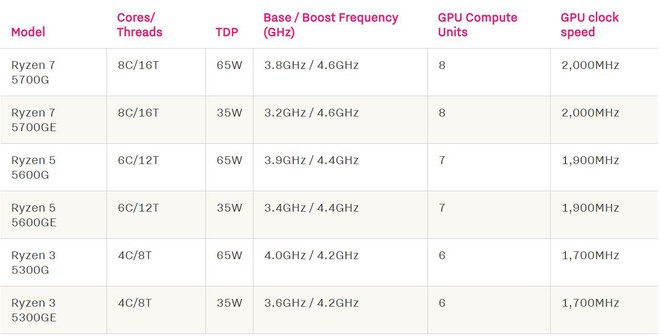 Ryzen 5000 G-Series core, processor, power consumption, clock speed and graphics card configuration
The integrated graphics cards are not too impressive, belonging to the old Vega generation, not the RDNA / Navi format that the company used in the recently released discrete GPUs. But they are also enough for users to play online games Overwatch, Rocket League, or Fortnite at 720p to 1080p resolution. The higher-end APUs will have more powerful graphics cards, when Ryzen 7 has 8 graphics cores and runs at 2000MHz, while Ryzen 5 and Ryzen 3 these numbers are 7/6 and 1900MHz / 1700MHz. .
Unfortunately, users won't be able to buy new APUs right away, as they will be shipped by AMD to pre-installed PC OEMs, just like it did with the Ryzen 4000 G-Series before. Users who want to buy will have to wait until the middle and the end of the year.
Source : Genk