Amazon – The giant 'malicious': Straightly punishing merchants who 'dare' to sell elsewhere cheaper, sued from the US to Europe
The US state of California has sued Amazon for accusing the e-commerce site of punishing third-party sellers who offer products at cheaper prices on other platforms. It is the latest lawsuit against the $1.3 trillion tech giant by prosecutors and regulators in the US and Europe.
Rob Bonta, the state's attorney general, has accused the e-commerce group of violating the state's competition law by "severely penalizing" sellers by reducing their prominence on product listing pages. and search results if they offer lower prices on other platforms.
The complaint, which follows a more than two-year investigation, alleges that Amazon may be pushing merchants to accept tough terms and higher selling fees in the market due to its dominance in the marketplace. e-commerce sector in the US.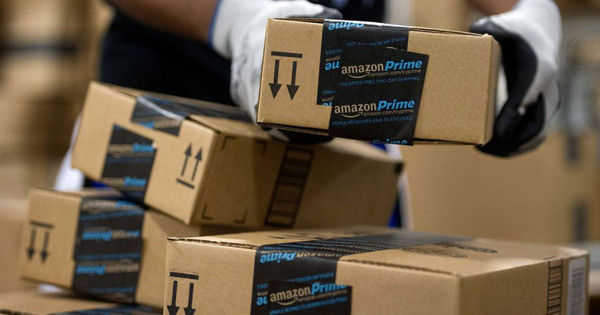 Bonta said the move has resulted in higher prices for products on stores like Walmart and eBay, thereby protecting Amazon from increased competition.
The lawsuit is the latest in many complaints against Amazon, some of which focus on the alleged control the company has over millions of third-party sellers who list products on the platform. their foundation. Amazon also faces scrutiny from recent acquisitions, such as the $3.9 billion purchase of healthcare company One Medical.
In July, Amazon offered to stop using the vast trove of data it collects from third-party sellers to benefit its own retail business. The move comes as part of a deal with Brussels to end two of the EU's most high-profile antitrust probes.
However, a European Commission official told the Financial Times earlier this week that Amazon's compliance with the new strict competition laws was a "work in progress".
" Amazon forces merchants into unreasonably high-priced agreements, knowing full well that they cannot refuse ," the California attorney general said in a statement accompanying the lawsuit, filed at San Francisco Superior Court on Wednesday.
California's action follows a similar lawsuit from Washington and attorney general Karl Racine last year. In that case, however, a judge brought the charges, saying Racine's office did not do enough to demonstrate the anticompetitive effects of Amazon's policies. Last month, assisted by the Justice Department's antitrust division, Racine filed an appeal to reinstate the action.
" The law and the truth are on our side in this case, and with the residents of Washington ," Racine wrote on Twitter.
Prosecutors in California told the FT they were confident their 84-page filing, using information gathered by more than a dozen investigators, would suffice to support the claims. The investigation involved interviews with current and former Amazon employees.
The lawsuit calls for the court to impose an injunction that prohibits Amazon from punishing sellers who offer lower prices on other online platforms. They are also demanding unspecified damages to compensate consumers affected by price increases and for Amazon to " return illegal profits and pay fines " to prevent online retailers from doing so. other lines promote similar policies.
Amazon has previously countered accusations that its terms are unfair. Responding to Washington's case, Amazon said merchants are free to set their own prices, but they reserve the right to " not highlight offers to customers who are not priced competitively ".
In response to California's action, an Amazon spokesperson reiterated that position and added: " The legal actions California is seeking will force Amazon to offer higher prices to customers, which is counterproductive. against the core objectives of antitrust law ".
" We hope that the California court will reach the same conclusion as the DC court and dismiss this case immediately ."
Prosecutors argued that Amazon's market share " left sellers with little choice but to comply with their demands ". Citing a survey from e-commerce management platform Feedvisor, 74% of US consumers go directly to Amazon when looking to buy a particular product.
The problem was how Amazon decided to display certain third-party sellers in the "Buy Box" – the dashboard used by buyers to confirm purchases. Downgrading from "Buy Box" will severely limit a seller's ability to attract sales.
Source: Financial Times
Source : Genk