Alibaba's 'hegemony' ambition: Build 1 million KOL army to livestream sales around the world
Valentina Avalon has spent an hour on a video call talking about her outfit at her home in Kharkiv, Ukraine. This is no ordinary conversation between friends. In fact, she is working to sell to a clothing brand on AliExpress, the retail arm of e-commerce giant Alibaba.
During a 90-minute live stream, thousands of Russian-speaking shoppers flocked to Avalon's channel to chat and watch a range of products she introduced.
The 37-year-old woman is part of a plan to recruit a giant multinational "KOL army" of 1 million people by 2023 to conquer Alibaba's global ambition.
Alibaba has captivated Chinese consumers with the combination of online retail and social networking. But now, the corporation must learn how to transform that formula of success in foreign markets that exist many different challenges.
To date, Alibaba's revenue from international trade accounts for only a small part of the group's total revenue. This makes the founder Jack Ma's goal of achieving half of corporate income from outside China by 2025 difficult to achieve.
According to analysts, the reason is that Alibaba brand identity is not good and foreign consumers often pay more attention to product quality. Despite this, Avalon believes that KOLs like Avalon can help them overcome those barriers with cameras and microphones. The reputation of KOLs will greatly influence consumers' buying decisions.
Yuan Yuan, head of AliExpress's business, said: "Live streaming-based e-commerce will help build trust. When watching a livestream, you can interact directly with the seller and better understand. about the product". Moreover, this form also attracts a large number of young generation Z shoppers.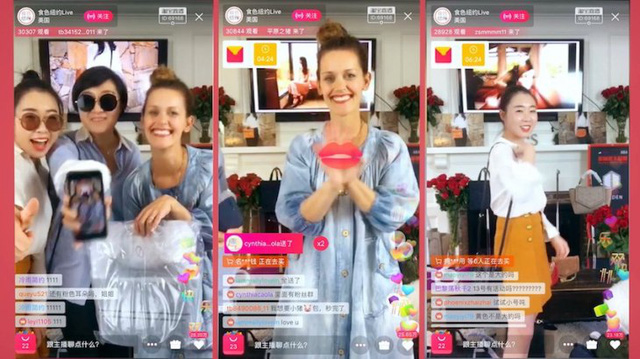 A sales livestream on Alibaba's platform.
New livestream sales are at an early stage in the West even though it has been popular in China over the years. Last year, 433.8 billion yuan ($ 61.3 billion) worth of goods were sold through livestreaming in the country of billions of people.
Other Chinese companies like JD.com and Pinduoduo are also promoting livestreams to increase sales. However, so far only Alibaba has tested the form on the international market.
Alibaba aims to turn 100,000 KOL into sales ambassadors this year and that number will increase to 1 million by 2023. To do so, they recently launched a platform that connects sellers with KOL from YouTube and Instagram. AliExpress also works with local marketing companies and is committed to sharing its selling tips through the livestream.
The Chinese e-commerce giant has provided free training to make it easier for KOLs to get involved. At least once a month, AliExpress executives run online seminars with partner groups to watch live streaming videos and provide feedback on how to improve.
That helps bring AliExpress more customers. During the two-day sales festival last November, KOLs helped get more than 2,000 new shoppers.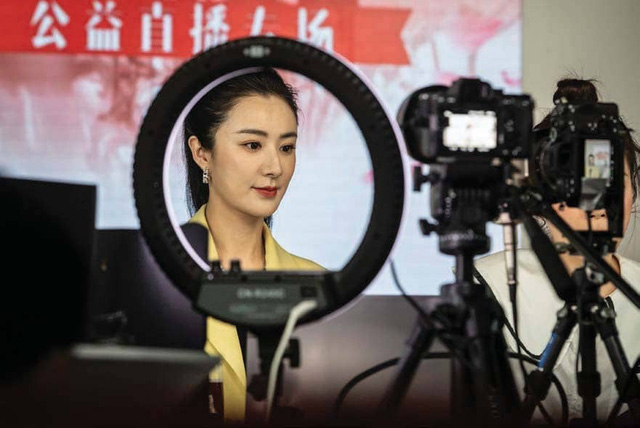 Huang Wei – "The Queen" livestream can sell the whole world.
Despite this, some market observers say that, unlike China, where 1.4 billion people speak the same language and share the same consumer behavior, Europe (the priority of AliExpress) is a market. The school is more fragmented with many different languages ​​and cultures. That makes conquering more difficult.
Fabian Ouwehand, co-founder of a Dutch management company KOL, said: "The European market has yet to popularize the form of sales livestream. People only watch the livestream for entertainment. If you want to attach it to online sales. everything will be very difficult ".
According to him, while Chinese customers can watch the livestream for 30 minutes or more to hunt for bargains, very few Europeans will do so. In addition, Europeans do not spend as much time on smartphones as Chinese consumers in particular and Asians in general.
Yuan Yuan acknowledges that it will take at least 2 years for overseas buyers to get used to the livestream. She believes that this form will eventually flourish.
Source : Genk