Alibaba is about to pour $ 3 billion into Grab, the ambition to attack Southeast Asia is clear?
A source from Bloomberg reported that Alibaba is negotiating to invest $ 3 billion in ride-hailing giant Grab.
It is known that the largest e-commerce company in China is the only investor in this fundraising round to spend a part of the capital planned to pour into Grab above to buy back the shares that Uber owns in Grab. .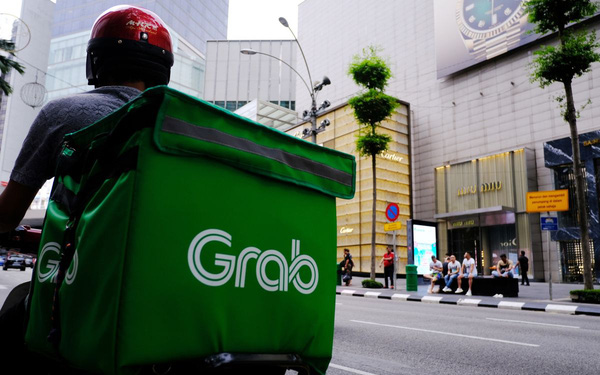 The deal would see one of Alibaba's biggest bets on Southeast Asia since its investment in Lazada in 2016. The group has also made moves to reach the call app market before. But the official investment in Grab allows them to access the data of millions of users in eight countries, increasing the army of food delivery as well as entering the e-wallet market and financial services.
The investment this time – equivalent to a fifth of Grab's value ($ 14 billion) comes amid growing concerns about the company's ability to survive the pandemic. CEO Anthony Tan once admitted that the company faces the "biggest crisis" while co-founder Tan Hooi Ling warned in May that they are in a "long winter". The current investors here are also quite pessimistic about the battle between Grab and its strongest rival Gojek.
The world's biggest ride-hailing companies spent years in a war of expensive burning before they agreed to pull out of their competitors' core markets. A good example is this war that forced Uber to sell its Southeast Asian business to Grab in 2018. Under the terms of the deal, Grab would have to pay $ 2 billion to Uber if it didn't go public by mid-2023.
Japan's Softbank Group, an investor in most ride-hailing companies around the world, is said to be the main driver of the deal. The Japanese company used its position as a major shareholder to urge Uber to sell stakes in Grab, Didi Chuxing and Russia's Yandex app. Earlier in April, Uber said it had recorded a $ 2 billion drop in these investments after the Covid-19 translation took its toll on the ride-hailing business. Representatives from Grab, Uber and even Alibaba declined to comment on this matter.
Softbank is also said to want Grab to create a peaceful atmosphere with Gojek. Even so, even when there are rumors about a possible merger, the two have yet to reach any agreement. In general, the possibility of a merger is hindered by the hostile relationship between the two companies and the complexity of their investor structure.
One possibility is drawn to combine the two ride-hailing segments of only two companies in Indonesia. Grab and Gojek, now worth $ 10 billion, are competing fiercely with the ambition to create a "super app". They also compete in other areas including food delivery, financial services.
Indonesia, which is the largest and most promising market in Southeast Asia. This is also a market with high potential for merger as both companies want to obtain a larger stake in the company after the merger. Gojek is considered the national symbol of Indonesia because they are the most downloaded apps, so they are not in a hurry to this deal.
Any deal, however, will be subject to scrutiny by the authorities because it will combine the two largest companies in the region into one, reducing competitiveness. competition and opportunities for smaller companies.
The epidemic crisis and blockade measures have damaged both companies, forcing them to cut jobs and rearrange business. However, Gojek has just received additional capital from Facebook and PayPal – so they are confident in their ability to create a digital payment platform in the region.
Source : Genk