AirPods Studio expose realistic photos with a "inferior" design
Apple is said to be developing a headphone under the AirPods brand called AirPods Studio. Previous information has revealed that the AirPods Studio will be a high-end Apple headset. Many people expect these headphones to be introduced by Apple at the Time flies event yesterday, but it seems that Apple is not ready to release this product yet.
Recently, a few actual pictures of the AirPods Studio have been posted, showing us a pretty … not very attractive design.
Specifically, AirPods Studio will have two color options: black and white. Contrary to the previous concept images, AirPods Studio have a rather strange design and a "rough" part. Many leaks also claim that the AirPods Studio are the worst design headphones they've ever seen.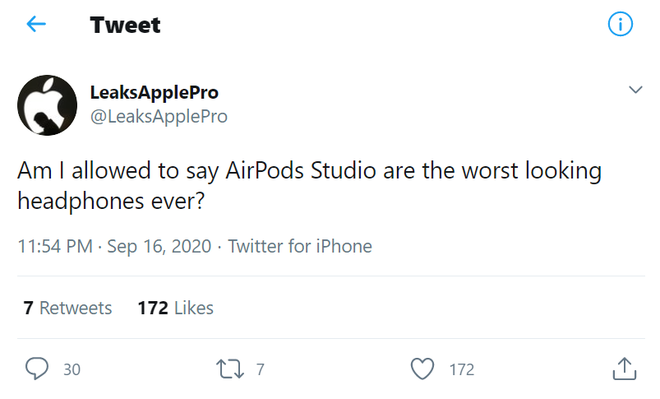 "AirPods Studio are badly designed headphones."
A video posted also shows the design of the white version of the AirPods Studio with a similar design, which appears to be a holster used to protect the ear-cup.
According to Bloomberg, Apple is developing two models of AirPods Studio, a high-end version and a sporty version in the lower segment complete from lightweight materials. The images revealed above are believed to be the sport version, not the high-end version as described earlier.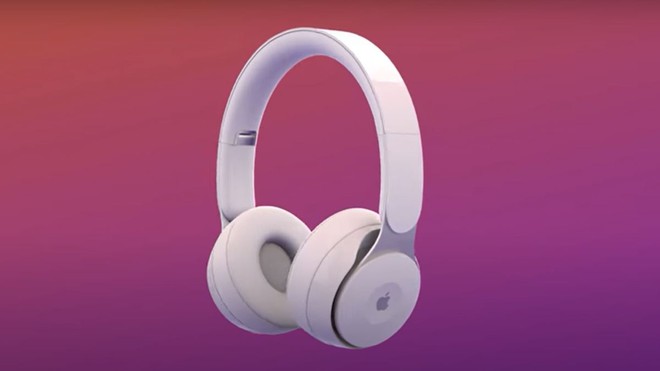 The high-end AirPods Studio will have a modular design, meaning users can personalize each part of the headset, for example, change the earpads, or the earcups with different colors. The ear cup will be designed as a magnet for users to easily disassemble.
In addition, like AirPods Pro, AirPods Studio also comes with technologies such as active noise cancellation ANC, detecting wearing status, ambient sound …
Currently, there is no specific information about when the launch of the AirPods Studio. With the iPhone 12 being introduced by Apple in October, this will also be the right time for AirPods Studio to launch.
Source : Genk