AirPods' "Find My" feature causes retailers and refurbishing companies "headaches"
According to a recent report from Insider, a refurbishing company that partners with Walmart and other retailers was forced to "stock up on more than 30,000 affected AirPods in the last few weeks alone" because of this issue.
The reason, according to the report, stems from obstacles in the Find My app, and may be related to Apple's process of integrating AirPods deeper into the Find My network. Essentially, when a customer intended to return or exchange a pair of AirPods, they didn't (forgot, or didn't know how) to disconnect the headphones from their own Apple ID.
That means when a refurbishing company checks out AirPods, or even when new owners of those AirPods receive them, they'll see an "AirPods Mismatch" message from the Find My app, with The content is as follows: " The earbuds of your AirPods are linked to a different Apple ID, possibly because one of the earbuds is mixed up with someone else's AirPods. Learn how to solve this issue by going to the article online ", roughly translated as " Your AirPods are linked to a different Apple ID, likely because one of them has been mixed with someone else's AirPods. "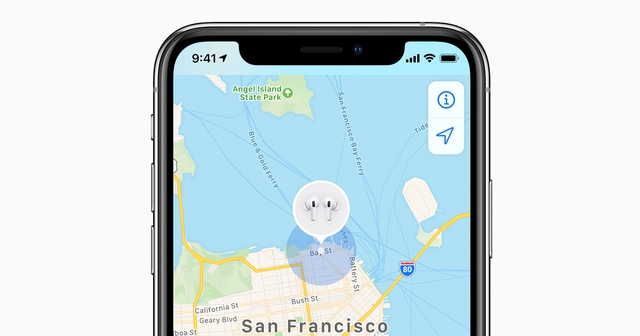 The Find My message also includes a link to an Apple customer support document that makes vague recommendations about " finding your AirPods " or " replacing lost AirPods. " your "
goTRG, the refurbishing company that handles returns from Walmart and other retailers, says the issue affects " about eight out of 10 AirPods shipped to the company's six locations." " . Another company that sells refurbished AirPods on sites like Amazon, R2Cell, was forced to stop selling refurbished AirPods entirely after encountering this headache last December, according to CEO Sunny Mohammad. He also said that AirPods are inherently difficult to recycle because they have so many tiny and easily damaged components!
Reportedly, the refurbishing companies have contacted Apple but have not received a response. The problem can be solved by having the original AirPods owners manually disconnect the product from their Apple ID before selling them. Besides, if the AirPods have not been factory reset, the buyer will see a pop-up message saying " owner of this item will be able to see its location " . This will be able to see its location ) from the Find My app.
Reference: 9to5mac
Source : Genk