After only 5 months of IPO, Grab's value has evaporated nearly 70% from 40 billion USD to less than 13 billion USD, lower than the amount raised from funding rounds.
Just a few months since its US IPO in December 2021 via SPAC method, ride-hailing and transportation giant Grab Holdings Inc has seen its market capitalization drop by nearly 70% from nearly $39.6 billion to $12.7 billion. on 12/4.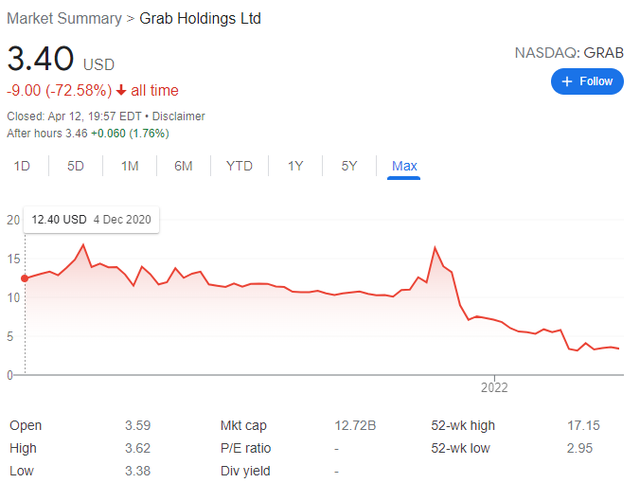 Before that, as of March, Grab's share price had dropped 63% making it on the Nasdaq Composite Index's 'worst performer' list for that period. Not only that, Grab also saw a record drop of 37% on March 3 after its biggest sell-off ever, after the company posted a net loss that nearly doubled last year, from $2.6 billion. to $3.4 billion.
In 2021, Grab's largest loss was recorded at $1.06 billion in Q4, with an average of $645 million. The growing losses had investors fleeing the stocks of other companies that had yet to make a profit. Grab was the worst performer in the De-SPAC Index on March 3.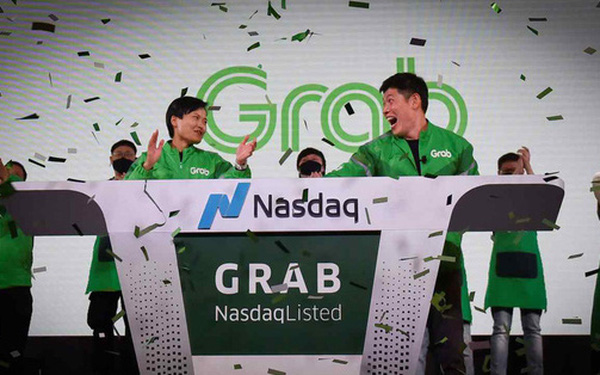 Founded in 2012, with the initial service of calling a taxi, Grab is currently providing delivery, transportation and digital finance services in more than 400 cities in 8 Southeast Asian countries including: Cambodia, Indonesia, Malaysia, Myanmar, Singapore, Philippines, Thailand and Vietnam. Grab's two largest shareholders are SoftBank Group Corp and Uber Technologies Inc.
In December 2021, through the merger with Altimeter Growth Corp., a white-checking company, Grab was listed on Nasdaq under the stock code GRAB, with the share price skyrocketing to $ 17.06, but after opening the price only at 13.06 USD, down more than 21%. In more than 10 years of operation, Grab has had a total of 35 rounds of funding, raising 15.5 billion USD.
In recent years, the company has positioned itself as a "super app", offering a wide range of services from car bookings to loans and insurance. Grab has more than 25 million monthly users across 465 cities in 8 countries.
https://cafebiz.vn/chi-sau-5-thang-ipo-gia-tri-cua-grab-boc-hoi-gan-70-tu-40-ty-xuong-duoi-13-ty-usd- thap-hon-ca-so-tien-huy-dong-duoc-tu-c-vong-von-20220413133851327.chn
Source : Genk