After criticizing Bitcoin for destroying the environment, Elon Musk has just tweeted to protect the digital currency, the price has increased
Bitcoin price surged on Tuesday after Elon Musk tried to reinforce information about the Bitcoin mining community's commitment to improve Bitcoin's harmful energy consumption.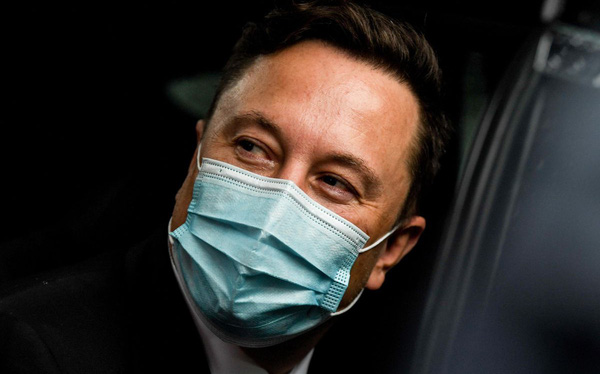 Specifically, the price of this digital currency increased 1% to $ 39,400 in early trading yesterday.
Musk took to Twitter and signaled his support for Bitcoin miners' apparent efforts to bring about a more eco-friendly operation. Previously, this billionaire caused Bitcoin price swings when he criticized Bitcoin for destroying the environment and stopped accepting Bitcoin as a means of payment at Tesla.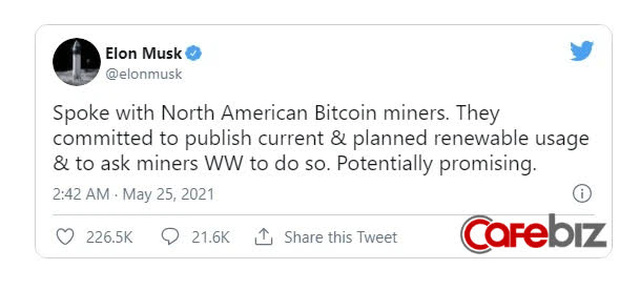 "If the market continues to see swings based on Elon Musk's tweets, this will be a huge setback for Bitcoin itself. The fact that prices are fluctuated by one person's tweets. removed the legitimacy of this asset class," said Matt Maley, a market expert.
The pledge to have a greener impact on the environment emerged after Musk's criticism. Massive Bitcoin miners have joined the Crypto Climate Accord – an initiative to remove carbon from the industry by 2030.
Famous Bitcoin supporters Musk and Michael Saylor also said on Monday that they met with major North American Bitcoin miners, including Novogratz's Galaxy Digital and Hut 8 Mining, to discuss "the transparency in energy use".
Saylor said that the consortium agreed to form a Bitcoin Mining Council "to standardize energy reporting".
Since last week's market-shaking tweet, Elon Musk has positively said he still believes in Bitcoin, as long as greener energy can be used. However, the Bitcoin price is still heavily influenced by Musk's comments.
The market value of more than 7,000 cryptocurrencies tracked by CoinGecko has fallen by about $800 billion from its May peak of $2.6 trillion. The Bitcoin price is also down around $25,000 from its mid-April record.
The fact that Elon Musk openly supports Bitcoin while claiming Tesla is a "green" company when it comes to producing eco-friendly, electric cars has always been controversial.
Everyone knows that Bitcoin mining takes a lot of energy and pollutes the environment. Bitcoin miners consume a lot of electricity to solve mathematical equations, confirm transaction codes to receive a large amount of digital currency in return. Some calculations show that the total electricity consumption of Bitcoin miners in the world is equivalent to the entire electricity usage of Finland.
Source : Genk