Acer Nitro 5 – value for money gaming laptop in the segment under 30 million
Therefore, a gaming laptop like the Acer Nitro 5 is considered as the most effective replacement, accompanying gamers anywhere.
Rugged and rugged design
At first glance, you absolutely can recognize right away at Nitro 5 the look of a real gaming laptop. Still the main black and red tone with the design, extremely ribbed and pit, Acer Nitro 5 is not mixed with the current gaming laptops on the market.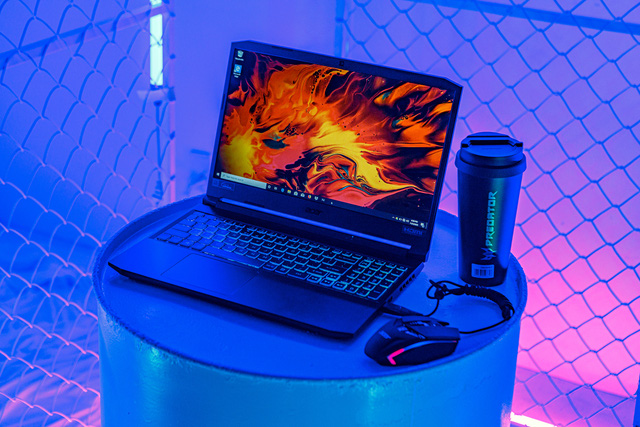 The improvement among gamers most may be in the Nitro 5 keyboard. The keyboard on the machine is equipped with a four-zone RGB LED system instead of just monochrome red as before. In particular, gamers can completely adjust the color transition effects through the included NitroSense software.
Best quality screen in price range
Screen Nitro 5 has a large size up to 15.6 inches, FullHD resolution and advanced IPS panel, providing extremely clear and vivid images. In addition, this screen is also equipped by Acer ComfyView anti-glare technology, which helps users to still see clearly in large light environments.
The Nitro 5 screen also impresses with its ability to achieve a standard 72% of the NTSC color gamut, 270 nits of brightness and low color deviation. The screen bezel of the Nitro 5 cut by Acer is quite thin, only 6.3mm, bringing the ability to experience extremely great visuals.
The heatsink works smoothly and coolly
As a gaming laptop, it is understandable that Acer equips Nitro 5 with an extremely advanced cooling system. The cooling system on the machine is operated by two new generation fans combined with Acer CoolBoost ™ technology to increase fan speed by 10%, reduce CPU / GPU temperature by 9%.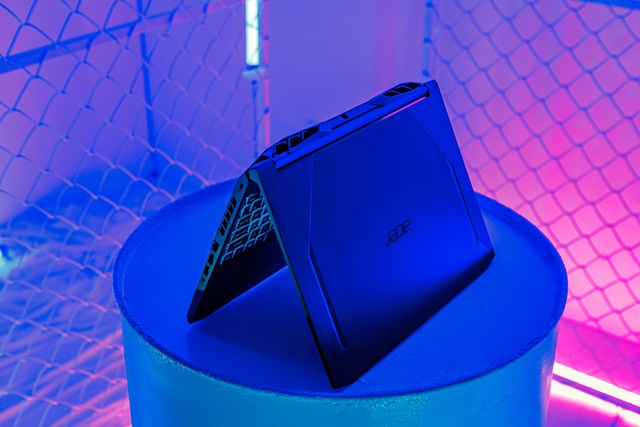 Compared with the previous version, the new Nitro 5 with two fans, increases heat dissipation by 25% better thanks to a new thermal design with 4 intelligent air inlets / exhaust.
Outstanding battle performance
Acer Nitro 5 is equipped with 10th generation Intel® Core ™ i7-10750H processor clocked at 2.60 GHz, 8GB of DDR4 Memory, 512GB PCIe NVMe SSD hard drive (maximum upgrade to add HDD: 2TB, SSD 2 M.2 slots, each 1TB NVMe PCIe SSD – RAID0), with NVIDIA® GeForce® GTX 1650Ti 4G-GDDR6 graphics card dedicated to gaming.
When experiencing Nitro 5 in some games, the machine is completely capable of responding to high settings. Specifically, with the game League of Legends, Nitro 5 battles smoothly with an average FPS of 160 with maximum graphics settings. Switching to a heavier game, Five Star, Nitro 5 still offers stable playability at High Setting with an average FPS of about 65. As for the national shooter PUBG, Nitro 5 can fight well at a level. High Setting with FPS range 50-65.
In addition to the ability to play games, Nitro 5 can still help users manipulate well with 3D graphic design operations or video rendering.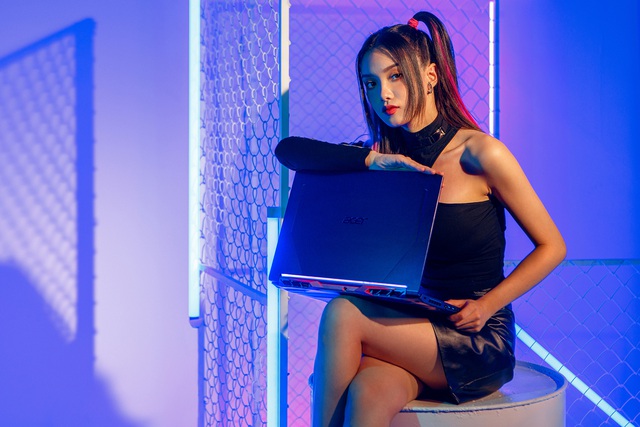 If it comes to the most powerful gaming laptops in the mid-range segment under 30 million, surely Nitro 5 will be the perfect choice for gamers. Nitro 5 enjoy Acer 3S1 warranty: quick warranty within 3 days, including Saturday and Sunday, after three days of no warranty, a new machine will be exchanged for customers.
Source : Genk