Acer Nitro 5 upgrades new look with high-performance 11th generation Intel Core i processor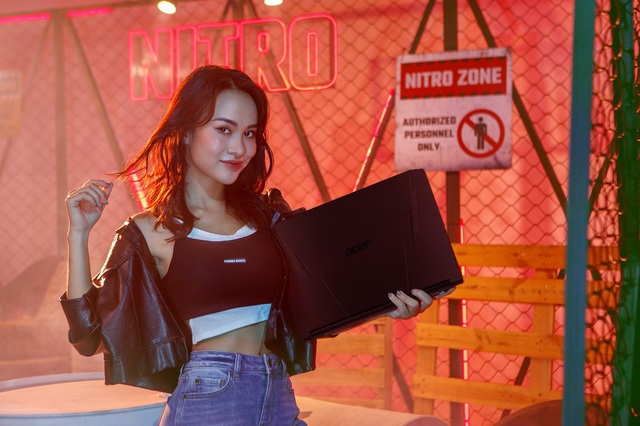 Acer Vietnam has just introduced the Nitro 5 gaming laptop using the high-performance 11th generation Intel Core i processor (Tiger Lake-H45). In addition to the newly upgraded design, outstanding cooling system, the combination of the latest generation Intel processors and Nvidia Geforce RTX 30 series graphics cards will turn Acer Nitro 5 into a true gaming machine of the year. now on.
Outstanding configuration
The most special feature of the Acer Nitro 5 that makes it different from its predecessor is the laptop that comes with a high-performance 11th generation Intel Core i processor. The highest configuration of Nitro 5 introduced by Acer this time will include Intel Core i7 11800H CPU, Nvidia Geforce RTX 3060 GPU, up to 16GB RAM and 512GB SSD storage.
With this configuration, a mid-range gaming laptop like the Acer Nitro 5 will give gamers a complete advantage, bringing the smoothest and most eye-catching graphics parties. Acer Nitro 5 is also known as the first gaming laptop with 11th generation Intel Core i processor to be brought to market in Vietnam.
Smooth gameplay with 2K screen, 165Hz refresh rate
In addition to the high configuration, the screen is also the strength of Nitro 5 before many other competitors on the market. This new laptop owns a Full-HD IPS screen with 2K resolution, providing realism in every frame, helping gamers to watch movies or experience cutscene perfectly. In addition, the scanning frequency of Nitro 5 has also been upgraded to 165Hz, without worrying about blurring and blurring problems during the experience.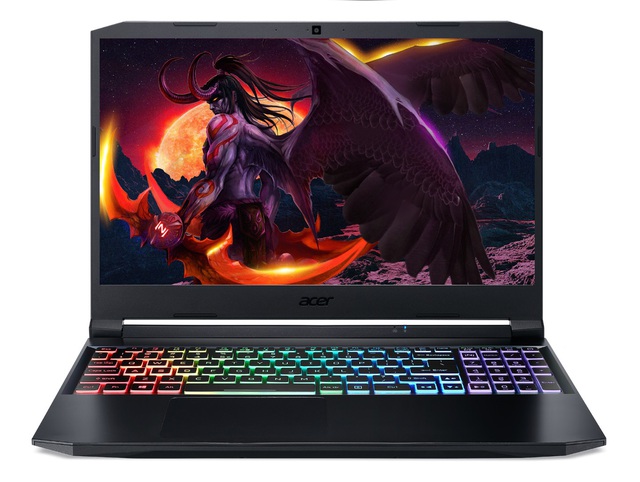 The smooth image display of Acer Nitro 5 will definitely be the first choice for gamers or play the FPS genre, when here, the deciding factor to win or lose is due to the sensitivity and smoothness of the image. With the above factors, Acer Nitro 5 is a name that promises to make a big splash in the mid-range gaming laptop segment.
New look, high-end cooling system
Acer Nitro 5 is strongly impressed by the external design. The whole machine is covered in red and black tones. The contours of the machine are also slim, creating a feeling of being comfortable in the hand, can be taken anywhere.
In this new version, Nitro 5 is innovated with two lines of thunder like an eagle's wings on the A side, different from its predecessor with 2 monotonous lines that make this gaming laptop look more aggressive than ever. over. This design will help gamers feel like Nitro 5 is ready to accompany gamers to participate in fiery matches anywhere.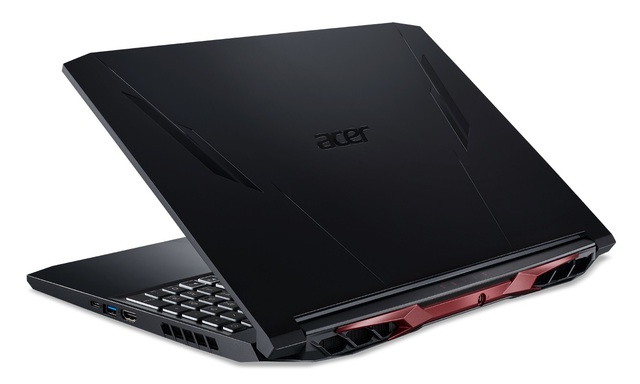 It also has a keyboard with 4-zone RGB backlighting that helps users easily identify the laptop in low-light conditions, or a very good keyboard bounce that gives users the feeling of playing a game. on high end systems. Acer Nitro 5's advanced heat dissipation system helps relieve all the heat when operating at high performance.
Overall, the Acer Nitro 5 is a collection of all the elements that make up a quality laptop, promising to bring many great experiences to gamers. With the retail price from 25,990,000 VND for the lowest configuration, you can own the Acer Nitro 5 gaming laptop right away.
In addition, Acer gaming products, including the Nitro 5, enjoy the super-fast 3S1 Warranty: fast warranty, within 3 days including Saturday and Sunday, more than 3 days 1 to 1 for a new product. equal or higher value.
Source : Genk