Acer Nitro 5: Breakthrough power, maximum capacity with AMD Ryzen 5000 series
Good configuration, high performance

In terms of the overall design, the Nitro 5 has slightly tweaked the edges, cutting lines. However, the machine still retains the dominant red – black tone, creating the familiar atmosphere of the Acer gaming laptop line. Although not using metal material for the case, Nitro 5 still feels extremely sturdy and solid. Machine details such as hinges, ports or keyboards… all show the perfection in finishing.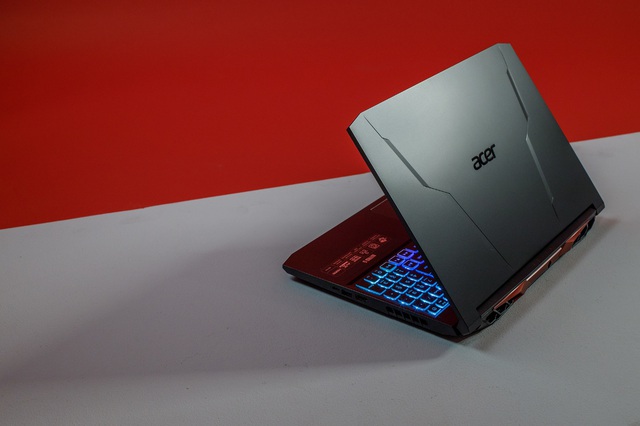 Grasping customer needs, the company has focused on upgrading configuration. To do that, Acer did not hesitate to equip the powerful AMD Ryzen 5000 series processor, for work and gaming.
Thanks to the integration of many leading technologies such as 7nm manufacturing process and Zen 3 architecture, the AMD Ryzen 5000 series is one of the most powerful processors available today for laptops, giving slightly better gaming performance and reduced electricity consumption. Thereby, the machine will be less hot as well as increase the time of use.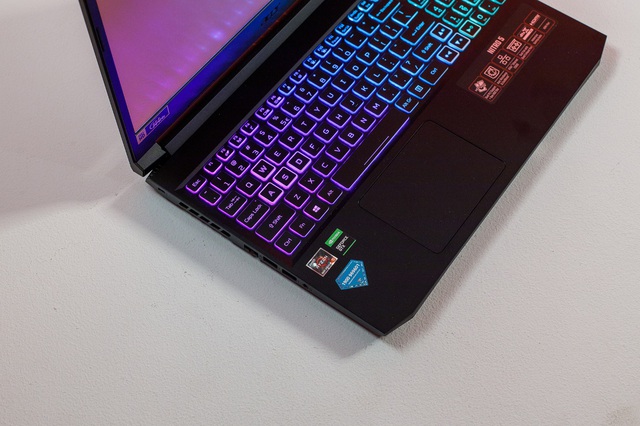 Specifically, the base configuration version is equipped with AMD Ryzen 5 5600H processor, comes with NVIDIA GeForce GTX 1650 graphics card, 8GB RAM and 512GB NVMe SSD. As for the most advanced version, the machine will own an AMD Ryzen 7 5800H chip, an Nvidia GeForce RTX 3070 graphics card with 8GB of RAM and 512GB of NVMe SSD.
Equipped with such impressive hardware, playing heavy games is "no problem" with Nitro 5. As for popular AAA games like Resident Evil Village, The Witcher 3: Wild Hunt or Cyberpunk 2077, Acer Nitro 5 version equipped with the most advanced configuration will be a better choice for hardcore gamers.
The device also owns a screen with thin bezels, 15.6-inch IPS panel with Full HD resolution for clear images and vivid colors. Another big plus on the machine is the screen refresh rate up to 144Hz and the color coverage is also very high, up to 90% sRGB, which is also very suitable for users doing graphics-related work.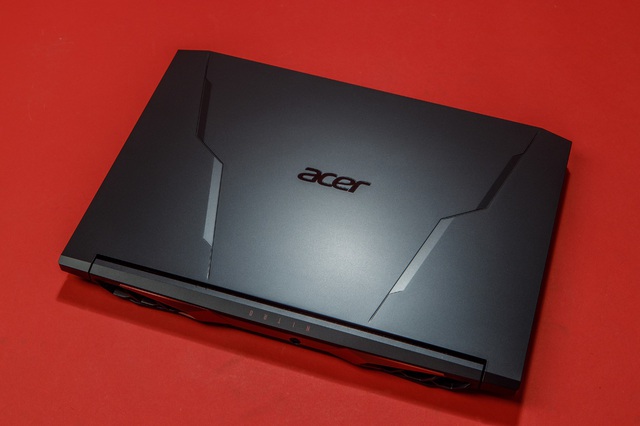 Acer Nitro 5 is also equipped with dual fans and Acer CoolBoost technology to increase heat dissipation efficiency. This technology will help regulate the temperature of the device, increase the life of the internal components and help gamers fight for a long time without worrying about overheating or affecting the internal components.
Attractive price and exclusive Acer 3S1 warranty
With a price of only 22,990,000 VND, Acer Nitro 5 will be the right choice for most gamers who want a good experience without spending too much money. It can be said that this is a bargain price compared to the experience that this model brings.
Moreover, the peace of mind of customers comes first when this model is warranted by 3S1 service. The products will be checked, guaranteed by Acer and sent back to customers in a short time: 3 days (72h) including Saturday, Sunday. More specifically, customers will receive new products of the same or equivalent type (1 for 1 exchange) for cases where the warranty is not completed within 3 days from the time of receiving the product.
In summary, Acer Nitro 5 possesses many advantages such as strong configuration, high scanning frequency, good heat dissipation technology and Acer's "guest" warranty. With such an accessible price point, the Acer Nitro 5 is the top choice for the mid-range gaming laptop segment.
Source : Genk