A series of tablets from 3.5 million to buy for children to study online, sometimes parents use it to read newspapers, surf the web
Due to the impact of the epidemic, the online learning of students at all levels will probably last for a while longer. Therefore, the purchase of more learning equipment for children is an urgent issue today for many parents. However, spending an amount of 10-20 million to buy a laptop is beyond the budget of many families.
Instead of laptops, many parents are looking to buy tablets. This medium has many good prices, can both serve the purpose of learning, and meet the entertainment needs such as reading newspapers, surfing the web, …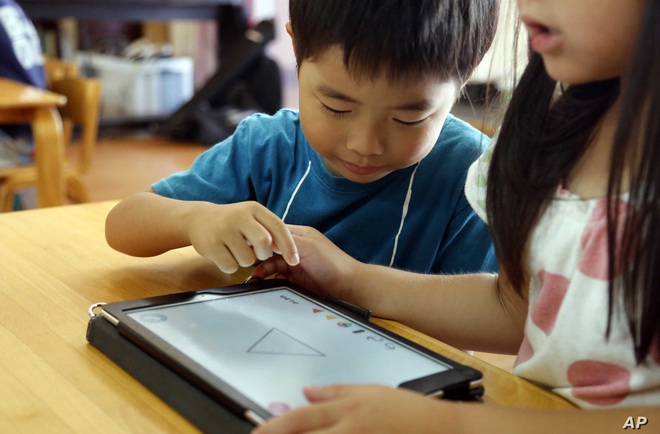 Currently on the market there are many very cheap tablet models, from only 3 million VND but still ensure the basic needs. Below, we will introduce the tablet series in three price segments: Under 5 million, under 10 million and in the price range of 10-20 million. Parents can consult and choose to buy suitable products:
Tablets under 5 million VND
Products at this price point will be enough for basic, light needs such as reading newspapers, learning online via video call software, watching low-quality movies, playing light games…
Parents note, cheap tablets like this often have low screen quality, long use can cause eye strain, so it is necessary to limit the time children use. In the evening, parents need to reduce the screen brightness and turn on the available eye protection/blue light restriction modes.
Tablets under 10 million VND
This segment has a lot of voltage stabilization options, smoother to use and less lag. Watching movies or studying online is comfortable because of the large, beautiful, high-quality screen. In particular, there are two models that are worth buying. The first is the 10.2-inch iPad Gen 8 because of the genuine iOS platform. The second is Xiaomi Mi Pad 5 Pro because the configuration is as strong as the machines in the range of 15-20 million.
Tablets priced at 10 – 20 million VND
High-end tablets in this price segment have extremely high-quality screens that perfectly meet both the learning and entertainment needs of children and parents.
If you buy Samsung Galaxy Tab S7/S7+/S7 FE models, you will be given a stylus and keyboard cover to write, draw, study/work,… iPads in this segment are also not outdated, degraded and can be used comfortably for another 3-5 years.
Bonus: Some cheap accessories make online learning and entertainment more convenient
Tablets do not have external keyboards like laptops, so when you have to type a lot, it will be quite uncomfortable. Therefore, parents should consider buying more for their children a Bluetooth keyboard to make it more convenient for typing and composing. The price of these products is only about 200k or more.
Using a tablet to study or work requires a Bluetooth keyboard and a screen lifter, which is both convenient and reduces neck fatigue and hunchback.
In addition, parents can buy an extra stand to lift the screen so that the child does not have to put his neck down on the table every time he uses it. This product is not only convenient but also helps to reduce spine problems in children while studying.
[Shop Information Box] – af tablet holder
Source : Genk