A series of electric car owners have become billionaires, this year alone Elon Musk has earned more than $ 100 billion
2020 is the year when billionaire Elon Musk continues to receive good news. A few days after becoming the second richest person in the world with a fortune of $ 139 billion, Musk became the boss of a company in the S&P 500 index when Tesla officially joined the index.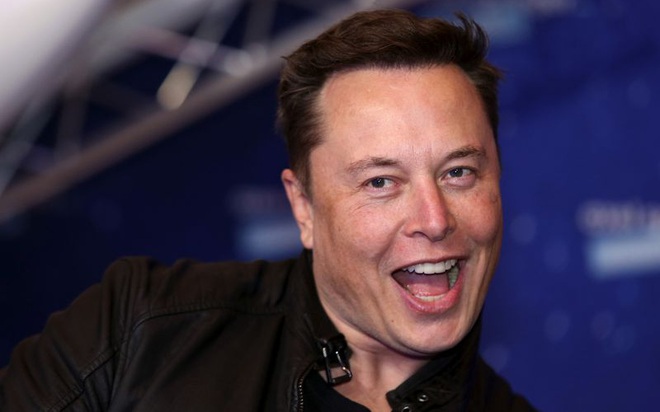 However, the CEO of Tesla is not the only entrepreneur in the electric car segment with a good 2020 year. According to Bloomberg statistics, some rivals have even seen assets increase at a faster rate.
William Li, the founder of Nio, is 12 times richer thanks to the skyrocketing value of his stakes in the electric car company (listed in the US). This is the billionaire with the fastest growing wealth among the 500 richest people in the world.
The net worth of He Xiaopeng, chairman of Xpeng Inc, also increased by more than 600%. The combined wealth of electric vehicle billionaires compiled by Bloomberg has increased by more than $ 140 billion, of which Musk alone has increased by $ 111 billion.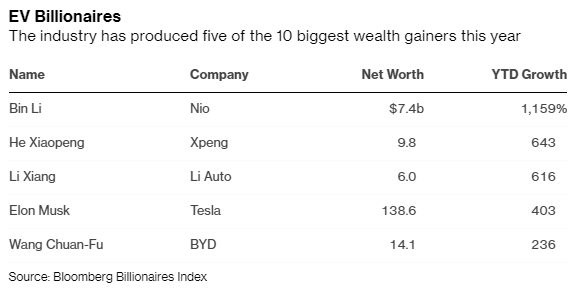 Impressive wealth growth for EV billionaires Source: Bloomberg.
Automakers and traditional auto parts manufacturers are also pouring resources into the electric vehicle segment. Ford Motor, Volkswagen and Toyota – each with their shares down or with only slight increases this year – are struggling to make the transition for stricter emissions regulations. The one exception is General Motors, which has its ambitions to launch 30 new electric cars by 2025 and that will help GM's stock hit a three-year high.
The pandemic has changed thoughts about the future of the transport industry, in which many experts confidently predict that electric vehicles will dominate the global auto market. Joe Biden's victory in the US presidential election and announcements to continue to support China's electric vehicles have increased expectations. This happens even when many companies are not even profitable. Some people are skeptical whether the electric car bubble is present.
"Countries around the world all see electric vehicle development as a key metric to measure efforts to cut emissions, especially after the pandemic," said Andy Wong, fund manager at LW Asset Management. "Tesla, Nio and Xpeng all benefit."
Musk rivals may see their assets grow faster, but Musk remains the one making the most money thanks to an impressive 580% growth in Tesla shares year-to-date. After Musk, the second richest person in the electric car industry is Wang Chuan-Fu, the founder of BYD. His fortune more than tripled, to $ 14 billion.
In addition to Tesla and the aforementioned famous names, investors are also betting on younger companies, judging them for their remarkable growth potential. This has helped create a new wave of self-made billionaires.
For example, Steve Burns, founder of Lordstown Motors, and Henrik Fisker, co-founder of electric scooter company Fisker, both became billionaires after their company went public in 2020. Trading in the US These shares all grew more than 85% last month, backed by the announcement of Tesla joining the S&P 500.
Source : Genk