A close up of MaxCool shirt on Hot Youtuber's hands – What's so hot, after all?
95gram and Dark Night Blue – a joke that is true

After a series of videos on the MaxCool shirt aired on Hot Youtuber's channels, it is not difficult to recognize the comments surrounding the "wear as no-wear" feature with a 95gram shirt – lighter than a KitKat bar! (The normal cotton T-shirt we are busy usually weighs 250-350grams) and Dark Night Blue is one of 4 colors of MaxCool, with a mysterious blue-black light band like the new Iphone 11. Best.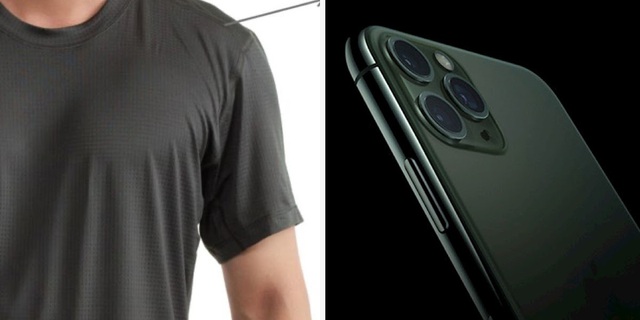 Vlogger Duong De shared, due to the weight gain in the isolation season, he and his friends in the studio started investing in costumes to get in shape, what impressed him most with this shirt was the feeling of being light and thin. His shirt was busy before.
Sharing about the color code "Dark Blue," CEO Coolmate Nhu Pham shared, "With a brand that is both fashionable – basic – yet technologically appealing to dynamic young men, they I wanted to make small improvements and close to the customers, so we thought about why not try and produce a trendy color code called Dark Night Blue, and we were surprised by the warm reception. customers, and feel lucky for that. "
Get rid of sweat fast, not sticky – hit the "black heart" the mobilizer
One of the most annoying problems of people who are active outside or playing sports is the problem of sweat – wetting their clothes, sticking on them, and bad smell. And the MaxCool shirt like "shoes measure" solved the problem.
The key is in MaxCool material – the fabric with tiny holes helps to release 4 times faster than normal Cotton shirt. Anyone who practices sports has experienced the feeling of a shirt if the material is cotton, soaked up sweat quickly, but keeps perspiration causing an unpleasant odor, while a shirt if the other material is does not stick to the body but does not sweat, causing a very uncomfortable wet feeling. Therefore, this MaxCool fabric has satisfied sports believers on the first wear.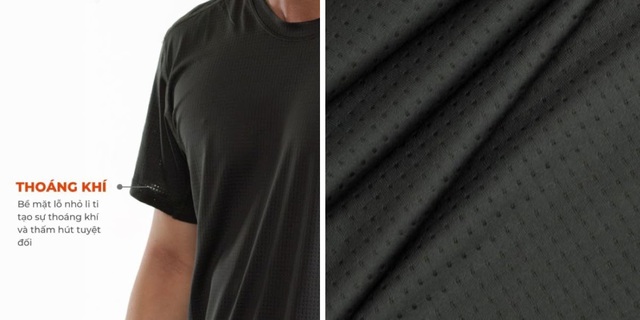 Snuggle, fit your Vietnamese figure
Emerging from the basic products for Vietnamese men, Coolmate is known for Vietnamese T-shirts, underwear, shorts. An Nguyen Fitness shared, what makes him like to wear this shirt in the gym, is the shirt that huges the upper body, but not tight – so there is no feeling of belly fat or revealing body defects.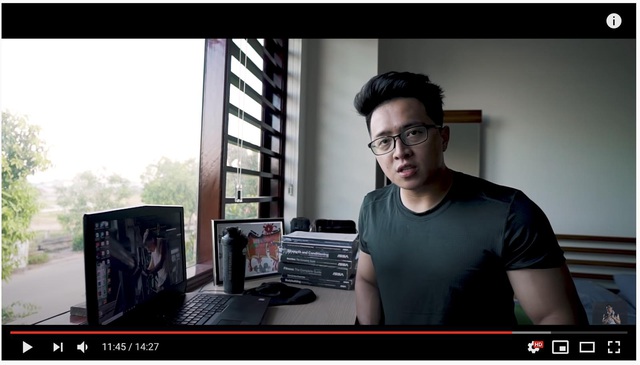 Or the faces of Phe Film movement in table tennis, Fitness, Yoga, ..
The minus point of these shirts is due to their thinness, small holes – so be careful in drying, avoid washing with clothes with zippers or pointed hangers that will easily scratch the shirt.
Currently this shirt is being sold at a discount of only 179k / piece when buying 2 shirts here .
Vietnamese product mission for Vietnamese men
"The story was born out of a closet of men, who don't shop often," whatever you wear, "Coolmate understands, flat T-shirts, loose socks, and cool, comfortable underwear. , personality accessories will be indispensable for boys no matter what they wear. With the understanding and care, Coolmate wants to gradually change your shopping habits with products. quality and the most convenient way to buy "- Nhu Pham shares.
Brand information
Coolmate – Men's locker
Website: https://coolmate.me/
Hotline: 1900272737
Source : Genk