A box of extremely rare Mario games has just been successfully auctioned for the amount of 15 billion VND
Last weekend, the Super Mario Bros. tape box, the classic on the NES, was successfully auctioned with a transaction amount of up to $ 660,000, equivalent to VND 15.2 billion. This number is 4 times the previous record, and of course Super Mario Bros. instantly become the most expensive game on the planet.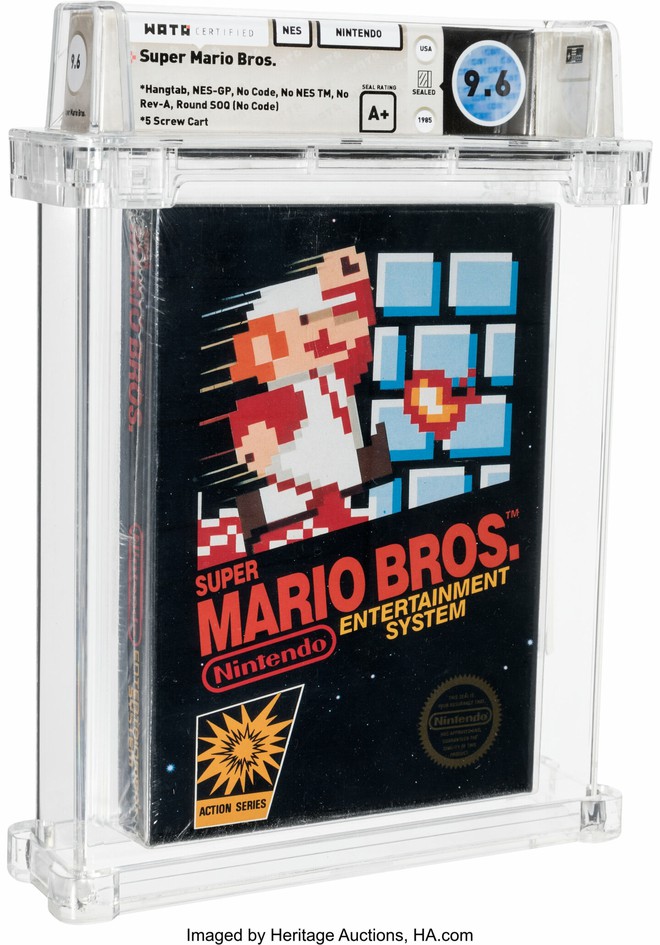 15 billion Vietnam Dong looks like this.
This is not the first time the name Super Mario Bros. is on the record list of the most expensive games. In February 2019, a game version of Super Mario Bros. sold for $ 100,150. By July 2020, again, Super Mario Bros. set a record with a transaction amount reaching 114,000 USD.
Last November, a Super Mario Bros. version was released. 3 sold for $ 156,000. This record has just been broken by a number "in the sky": 660,000 USD. According to Heritage Auctions, the auctioneer for the Super Mario Bros. game version. There are many reasons for the money to be so high: this is the oldest game they have, and also only produced in a very short period of time. Super Mario Bros. released in the US from mid to late 1986, at this time the game box does not have the code line " Game Pak NES-GP ". As early as 1987, Nintendo required game boxes to include the above code, so black boxes that did not carry the " Game Pak NES-GP " tag on the back became rare.
Rarely to the point of breaking every record , pushing prices up to 15 billion Vietnam Dong.
Source : Genk