9 social networking and forum websites for developers (Part 1)
Technology is a vast field and there are millions of software developers and programmers who are working in different capacities for various technology domains. Hence, the need for these software professionals to form a global online community and stay connected is very immense. It helps them to stay updated on the current updates, news and opportunities. Moreover, it also allows them to showcase their talent and demonstrate their expertise over a particular technology or programming language. Here is the list of 9 such online platforms which provide software developers and programmers with an opportunity to connect and communicate with like-minded peers as well as exchange ideas and information.
1. Stack Overflow
Stack Overflow is a Q&A (question and answer) website which boosts of a budding online community of 4.7 million programmers. It has several Q&A sections related to android, Unix & Linux, programming, web application development, game development and database administration. The site also offers features like up-vote system, badges and job listings.
2. Code Project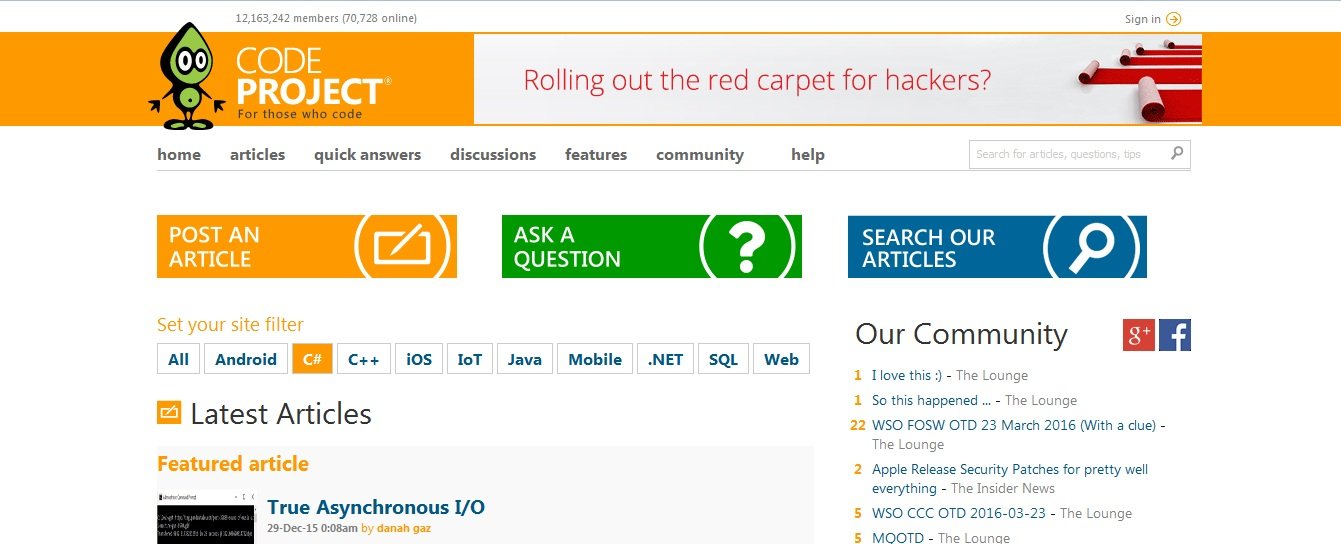 Code Project is a huge forum website for developers and programmers. It has a range of learning resources in the form of tips, articles and answers. Code Project allows users to post technology-related questions and receive relevant answers and feedback instantly. Users can also separately view answered and unanswered questions in a range of categories, such as Android, Java, mobile development, iOS, .NET, SQL and more. Code Project also features useful discussion threads, polls, surveys and code snippets.
3. Programmers Stack Exchange
Stack Exchange is a huge online platform for individuals to build or join an online Q&A section focussed on a particular topic. The website features 153 communities which cater to people belonging to diverse areas of interest. The topics covered on this website are programming, freelancing, language, philosophy, maths, science and more. Programmers Stack Exchange is a Q&A site dedicated to professional programmers to exchange information on software development topics.
4. Code Ranch
Code Ranch is a forum website which is focussed more on Java programming language. The site also features discussion forums on other important topics, such as android, database, frameworks, PHP, C++ and more. Code Ranch is suitable for novice and expert programmers to post queries, share helpful feedback and post answers to unanswered questions.
5. Programmers Heaven
Programmers Heaven is a robust online platform offering a range of online educational resources for developers. The website hosts discussion boards which cater to various topics related to software development, web development, game programming, programming languages, operating systems and more. Programmers Heaven provides forums and other resources for developers who are proficient in programming languages, such as JavaScript, .NET, C, Java, PHP, Ruby and more.
Source : https://codecondo.com