8 reasons why iOS 14 is teased is a copy of "imitating" Android after the WWDC event just took place
iOS 14 has been launched recently. And as usual, the new Apple update always has features that Android users have been experiencing for a long time. It's like a loop, Google's idea will be on the iPhone at some point. Let's take a look at some of the new features on iOS 14 that are supposed to "borrow" from the Android platform.
Widget on the screen
After years of keeping the old home screen simple, Apple finally allowed users to add widgets. Widgets are one of the special features of Android that Google has been continuously developing over the years. Widgets are not really an app, they are notifications such as weather, stock prices or watches are shown more clearly on the screen.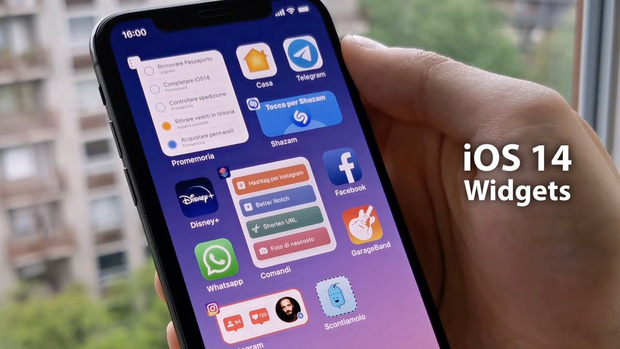 Widgets on the home screen
App library

You have to drag right to the bottom of the main screen to see, many people think that it is similar to the App Drawer feature on Android. But unlike Android, Apple library uses AI to organize apps by topic of all apps. Various categories are listed such as social networks, entertainment or Apple Arcade.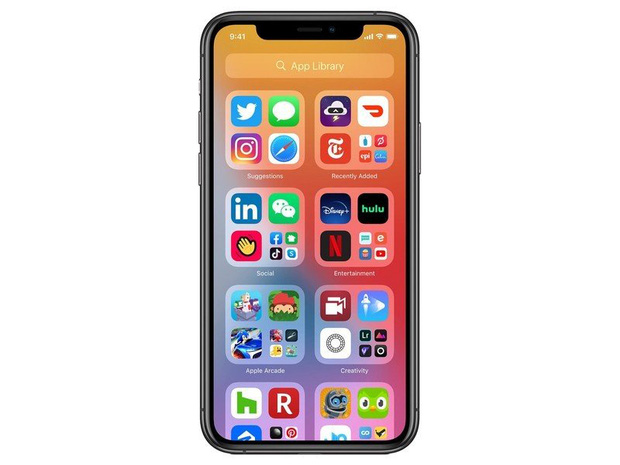 Apps are organized by subject
Email application and 3rd party Browser

Many people think that Apple has the ability to perform for many years but deliberately decided not. iOS 14 will eventually allow users to choose their own default web browser and email app like Google Chrome or Gmail, instead of using Apple's Mail and Safari.
Siri's interface and incoming calls
Apple is introducing a new display mode for Siri in iOS 14, where the voice assistant will appear with a small icon at the bottom of the screen, instead of taking up the entire screen. The results of the query will appear in smaller windows at the top of the machine without blocking the rest of the screen (similar to the way Google Assistant works on Android, although its results are displayed. in a small window at the bottom of the display, not the top).
Now incoming calls only appear on the small corner of the screen while you are using another application. This helps users not interrupting the work being done on the phone.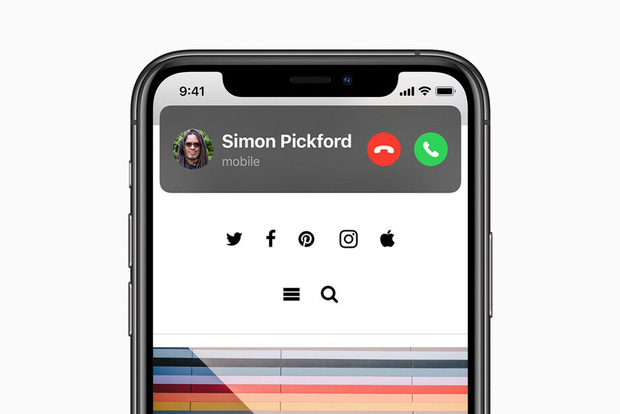 Incoming calls will display a small angle on the screen
App Clips

One of the more interesting ideas added in iOS 14 is the new App Clip feature, which allows developers to slice their apps in small packages, allowing users to use key features without Must install the entire application. For example, you want to buy an item from a supermarket but you don't want to download the payment app to your device. Just Scan barcode and payment application will appear and pay for you.
It's an interesting idea and one that Google has done a few times with Slice's Android P app, 2018.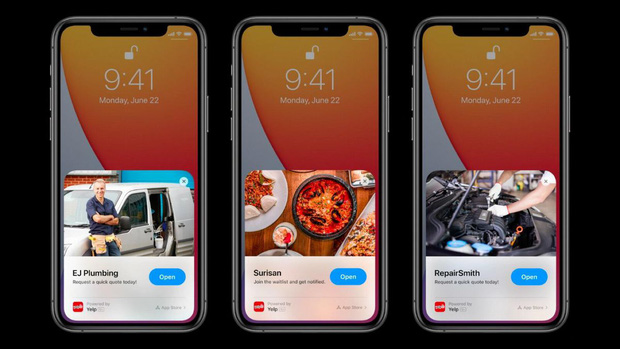 The cropped applications appear below when you scan the bar code
Upgrade Apple Maps

Finally, iOS 14 adds mobility features to each vehicle such as motorbikes, cars, walking or bicycles. On the map will show factors such as elevation, stairs and congested route. (Google has introduced this feature to Google Maps since 2010).
Apple translate / Apple translate app
Google's most iconic service, Google Translate, was created by Apple in an equivalent product in iOS 14. Like Google Translate, the Apple version allows users to translate the typed and spoken stages as well as Integrated support with Safari to translate entire web pages. However, the Apple version has a much more limited list of languages, only 11 languages ​​are supported at launch.
Image feature in images
Appearing in Android 8.0 and added to the iPad in iOS 11, the iPhone finally has an in-picture picture mode. This feature helps users to watch videos displayed on the small corner and can use any other application such as surfing the web or Facebook. The feature also supports FaceTime calls, now you can continue chatting without having to open the full-screen FaceTime app.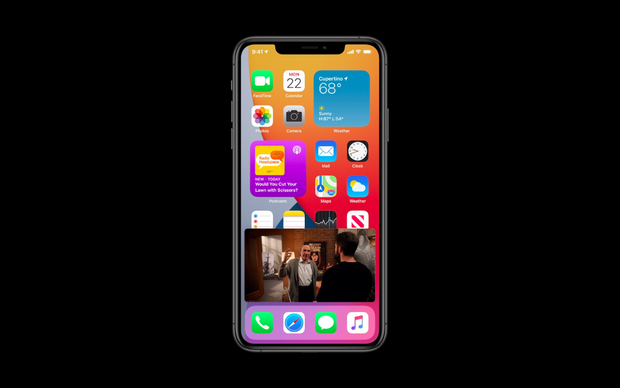 Now you can just watch the video chat with your friends
Source : Genk