5G Smartphone – Should I Buy or Should I Wait? – Listen to reviewers
A lot of questions are raised, whether we should buy a 5G smartphone at this time, if we buy it, what advantage do we have over using 4G smartphones? To answer this question, experts and reviewers in the technology village have made their comments to help us no longer be surprised before deciding to touch this new technology.
This is a good time to buy 5G smartphones
Mr. Tuan Hung, a reporter of the VNExpress e-newspaper, said that this is the right time to buy 5G smartphones because according to him: "I think that Vietnam is deploying 5G with the world, so the wide coverage in 2021 is. Even in other small cities and rural areas, the possibility of 5G coverage is also in the short term. In addition, Vietnamese people with the speed of changing phones over 1 year should buy a phone. 5G machines at this point are a good investment in the near future ".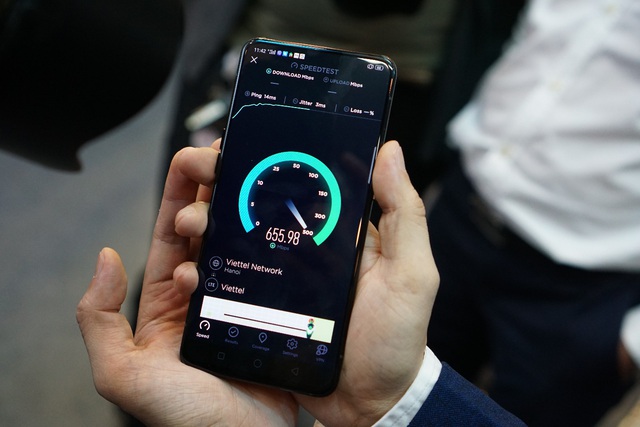 Viettel made the first 5G call in Vietnam on OPPO Reno 5G
Sharing that thought, TrungDT – the administrator of the Exquisite forum said that now is the right time to use a 5G smartphone because the advantages that the device offers already exist, but we do not need to wait. 5G is everywhere. According to him, a machine supporting 5G network always requires good hardware, high data speed. Along with that, the price of 5G devices is not much different from 4G. At the present time, the OPPO Reno 5G with a strong configuration and the integrated 5G technology chip manufactured by Qualcomm itself costs just over 10 million VND, suitable for the income of most Vietnamese people.
Hong Nhung from Consumer Electronics also believes that the current price of 5G smartphones is appropriate. She said: "The lowest 5G smartphone at the moment is priced at about 7-8 million dong, the highest is more than 30 million dong. It's enough for users in big cities where 5G is present, to be able to buy. buy a 5G smartphone according to my budget ".
Advantages of 5G technology over 4G
According to Hung, owning a 5G smartphone gives you many advantages over 4G. The first advantage is speed, which is easy to spot as you do the job faster, saving you much more time waiting. The high speed can also help you to completely replace using traditional cable lines in some cases. Downloading a file a few GB in just a few dozen seconds, which is a huge advantage of 5G. The second is the low latency, so those who play games will love it, increasing the experience for one of the huge demands on today's smartphones. And of course, if you love technology, smartphones with the most trendy 5G features, there is no reason not to buy even.
TrungDT believes that this is the right time to own a 5G smartphone
The famous Technology Reviewer Vinh Vat Vo also pointed out that 5G smartphones are essentially more advantageous than 4G smartphones. That's because they often come with powerful chips, because the new chip generation will integrate 5G, besides the significantly faster video upload speed to TikTok or Youtube platforms, the livestream is also much more stable. : "If you do social work on these platforms, you should think about buying a 5G device, but currently, depending on the area you can use, you must learn carefully and then buy."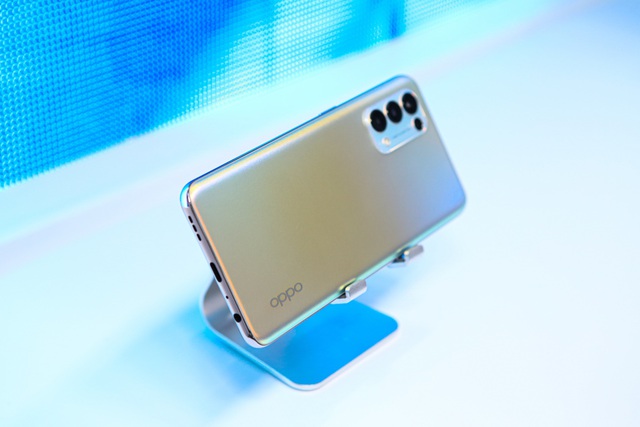 OPPO shows its determination in the 5G race most clearly
Close cooperation between OPPO and Vietnamese 5G carriers
Talking about the handshake between OPPO and carriers deploying 5G in Vietnam, Technology Reviewer Tony Phung shared: The fact that OPPO and Viettel Industry – Telecom Corporation conducted the first 5G call test on OPPO's smartphone shows that OPPO's smartphone hardware is very compatible with 5G in Vietnam. This is also a clear proof that one thing, OPPO phones supporting 5G in Vietnam can be used immediately without waiting for an update like Samsung or iPhone.
With this same point of view, Mr. Hung thinks that the cooperation of the two sides for mutual development is very encouraging. This both shows Viettel's very fast market coverage, and at the same time demonstrates OPPO's leading factor when launching the earliest 5G models on the market, giving the most complete experience. Consumers will clearly benefit when the two big men shake hands like this.
On the other hand, the selection of 5G equipment to use, users are contributing to promote the realization of this technology. Because for 5G or 4G services in the past, "use as much as you can" is a burning criterion. With many users, operators can optimize return on investment, promote early deployment of 5G network infrastructure into life.
Source : Genk