2020 and still have a smartphone with a sliding keyboard, calling for 10 days of capital of 19 billion, running Android 10 and Linux, the fastest 5G in the world, priced from 12 million
2020 – the year of true borderless smartphones, of 5 cameras, of dozens of zooms. . Their capital-raising campaign, which has only started for 4 hours, has reached the completion milestone, and 10 days later, it has reached VND 19 billion, 4 times higher than the original request.
The company behind this smartphone is called Planet Computers. A few years ago, they had been warmly welcomed with a folding screen smartphone, which also contained a QWERTY keyboard below. Despite reaching a total sales of only a few tens of thousands of units, but with a picky product line, this is a successful success.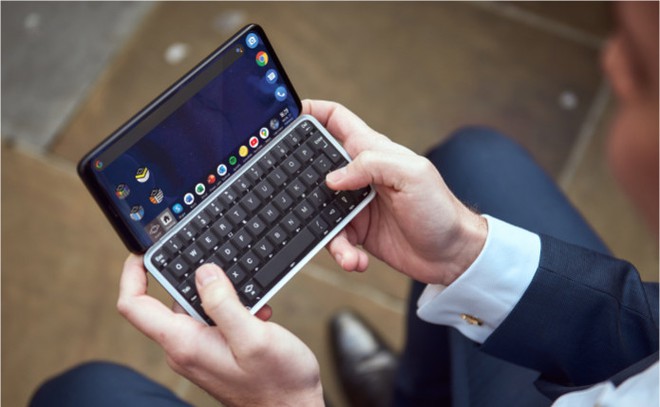 This is Astro Slide – a smartphone in the old style but still well received.
The next generation is going to be sold as Astro Slide, which is currently allowed to book at a discount on Indiegogo. It has a unique horizontal screen design, patented by Planet Computers (though obviously no company wants to copy it). The design looks simple but extremely difficult to describe in words, can only be understood by watching the photos and videos below.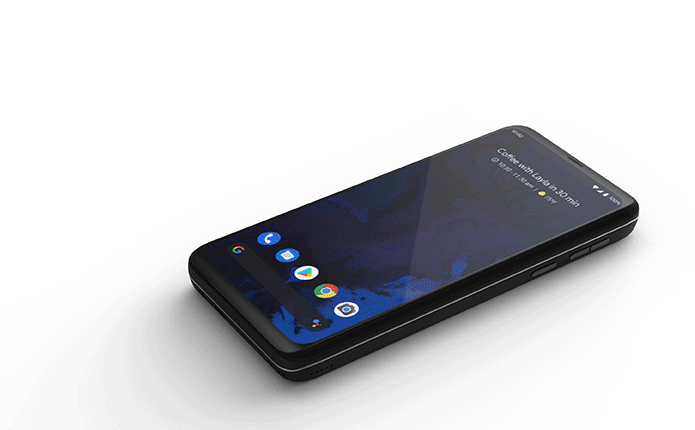 The screen slid out of the keyboard but still solid.
Thanks to a special design called RockUp Slider, Astro Slide has more space to expand the QWERTY keyboard to 5 rows of keys, for a more comfortable experience, whether you are holding on the keyboard or placing on the table. Learning from the previous version, Astro Slide now has integrated keyboard backlight for comfortable use both day and night.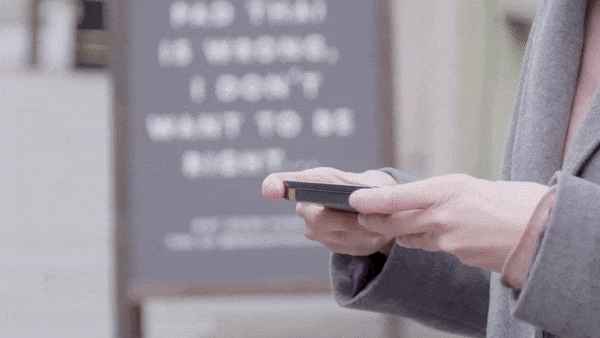 The back of the device has 2 brackets for the screen to slide beyond the back, while creating an angle sufficient for comfortable viewing.
Besides, Planet Computers is also proud that Astro Slide is the fastest 5G smartphone in the world at the moment. The configuration of the device is also very special, possessing a MediaTek Dimensity 1000 chip, which is considered to give a benchmark that surpasses the Snapdragon 855 and Kirin 990, and has a separate 6-core APU to speed up the operation. multitasking. Comes with 6GB LPDDR4 RAM, 128GB memory and a memory card slot.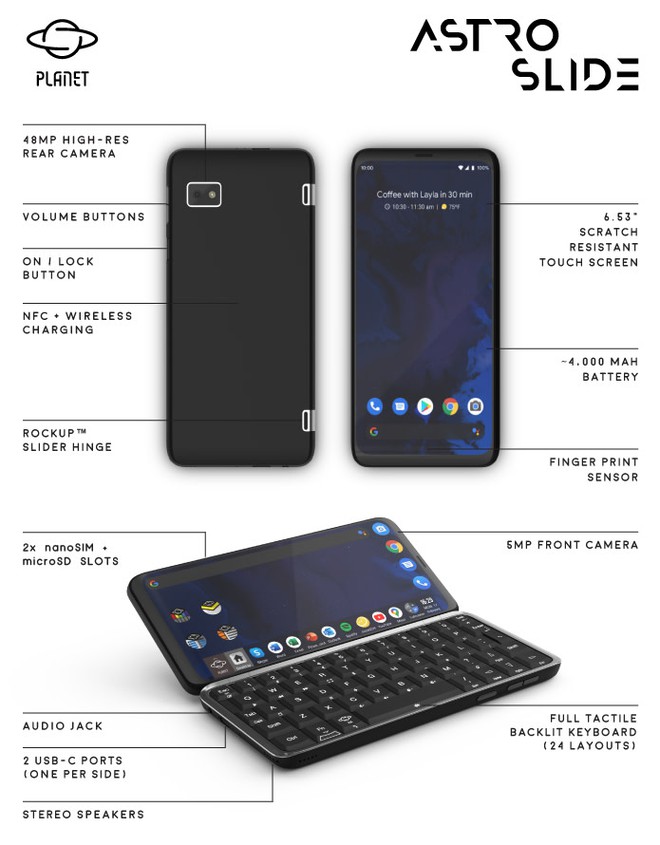 The configuration of Astro Slide is not inferior to today's flagships.
The screen of the device is 6.53 inches, fullHD + resolution, pretty thin borders and integrated optical fingerprint sensor below. Because of its focus on job support, Astro Slide has a lot of camera cuts, with only one 48MP main sensor with LED flash and selfie with the 5MP front sensor. The image quality is not mentioned either, so it's likely that it's only good enough.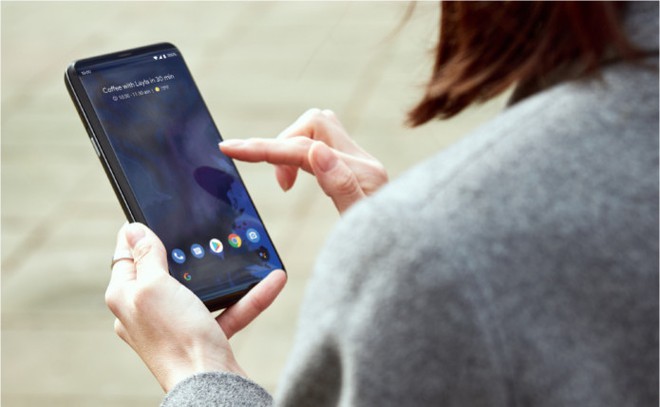 Without sliding the keyboard, Astro Slide looks like a normal smartphone, except for the thickness.
Another special feature is that Astro Slide has up to 2 USB-C ports on both ends, supporting connection to external monitors and mice, so that when booted up with Linux operating system, it will bring a similar PC experience. often. The battery inside the device has a capacity of 4000mAh, supports wireless charging, fast charging. The dual nanoSIM slot also comes with an eSIM chip, which means you can use 3 phone numbers at the same time on the Astro Slide.
Introducing the Astro Slide slider smartphone.
Good hardware is good but Planet Computers doesn't talk much about software – an important aspect of a business-focused phone. In addition to the dock using a similar way on MacOS and iPadOS to contain application shortcuts, we do not see any other features to support work and multitask more effectively.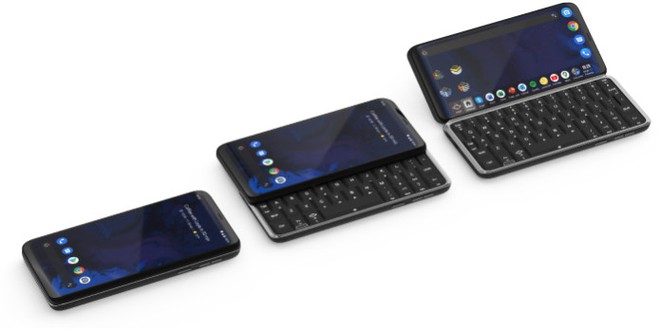 The software of the machine is not mentioned much, it is highly likely that there are no proprietary applications or specialized features for business tasks or multitasking, except for a similar macOS dock.
It can be said that the biggest minus point and the unavoidable of this machine is oversized size, thickness up to 1.5cm and weight 300gr. The device is thicker and heavier than almost twice the current smartphone, although in terms of features, it is obviously quite remarkable.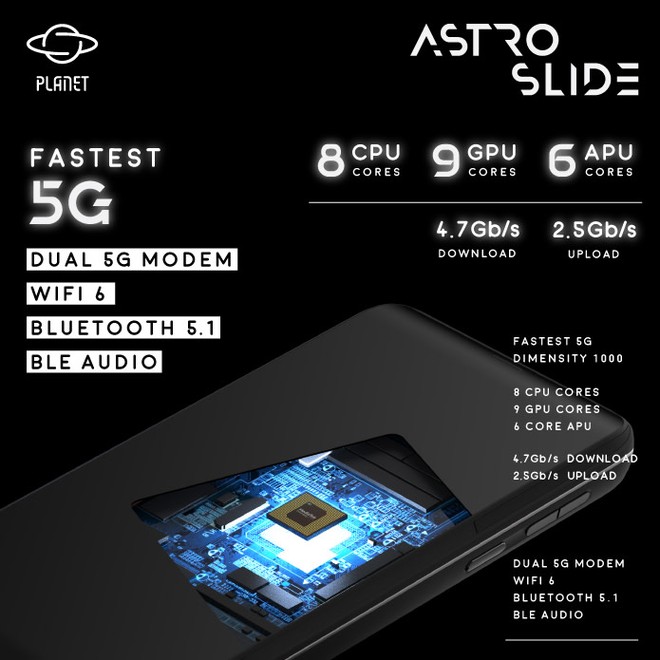 Astro Slide is powerful in terms of both connectivity with the fastest 5G speeds on smartphones today.
Currently, the process of raising capital for Astro Slide continues on Indiegogo . If you are quick, you can order one for only 12.7 million, 40% off the original price.
Source : Genk