19-year-old hacker set up a Twitter page to track the route of his private plane, Elon Musk spent $ 5000 asking to "let go"
For celebrities, it is not uncommon to have to face stalkers and stalkers, and is even considered "a daily thing". Elon Musk is no exception when a 19-year-old man named Jack Sweeney set up a Twitter account called Elon Musk's Jet, specializing in tracking the route of his private jet.
According to the news site Protocol, this Twitter page updated information so accurately that Elon Musk had to contact Jack and offer to pay $ 5,000 to "let go" for him.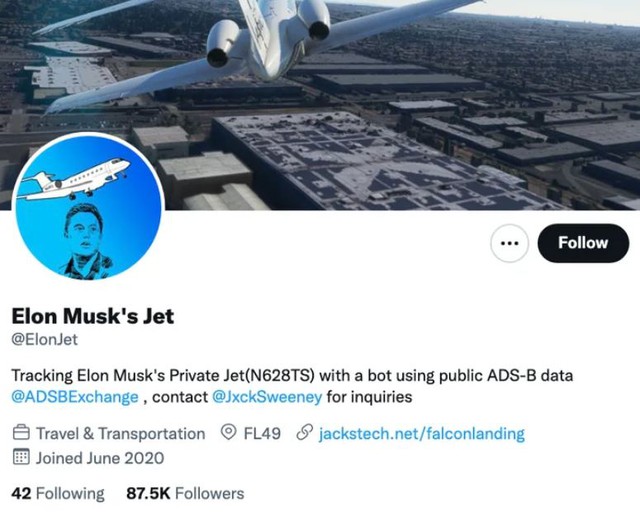 Sharing with Protocol, Jack said he received an offer from the Tesla CEO in the fall of 2021: " Can I disable this account? This is a security risk! " Jack was equally "dumb" when he replied: " It's okay, but it must cost me a Model 3 to do it ". Elon Musk immediately got angry and texted back quite harshly: " Don't try to "play" me, you bastard ".
After a while of back and forth, the richest billionaire in the world decided to make an offer of $ 5000 as mentioned above. However, Jack is still not satisfied and wants to receive 10 times more money like that: "Can you raise the price to $50,000, uncle? That money will help me a lot in paying for college tuition, and maybe even help me buy a car, even a Model 3. "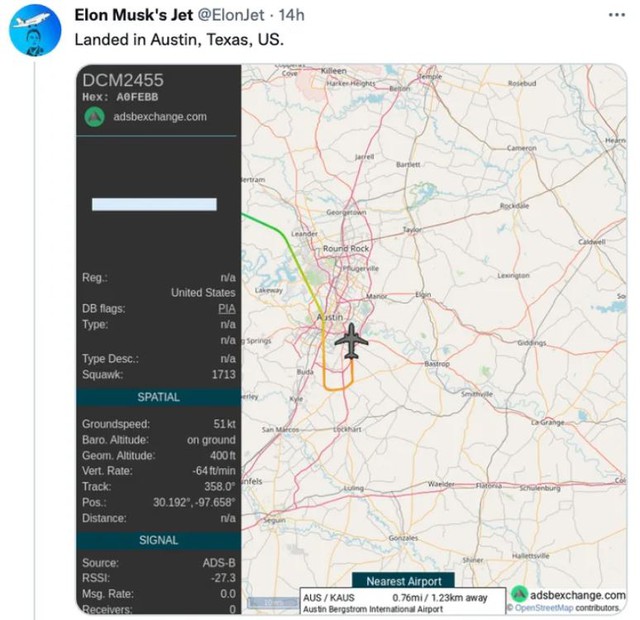 Elon Musk said he would consider further, but since then he has not contacted Jack again.
According to a share on Twitter, Jack has been tracking Elon Musk's private jet N628TS since June 2020 with a bot using public ADS-B data. He also said he was only monitoring this plane, not sure who was on it. When listening to this clever young man explain more closely how Elon Musk's Jet works, the billionaire commented: " Air traffic control is still too primitive ."
Recently, Protocol has further revealed that on Wednesday last week (January 19), Jack actively messaged Elon to discuss this Twitter account again. He said he'd rather be accepted as an intern for one of his companies (most likely Tesla) instead of cash, but has yet to receive an official response.
According to 9gag
Source : Genk