18 passionate gaming communities with the #ChoiCungNhau movement
In the recent peak epidemic, home entertainment and games have shown a significant effect to reduce stress during the season as well as connect a strong online community. From a scientific point of view, controlled gaming brings certain benefits.
Relax with the game to improve health
The "Work from home" or "Study from home" series may end soon in the coming days. We should still limit the gathering of people and encourage online entertainment at home to prevent the risk of recurrence in the community as well as reduce the anxiety and stress that affect health and psychophysiology. With a high level of entertainment, playing games at home helps to dispel stress, fatigue immediately by turning mental state and directing the player's focus on the same goal. Invisible work helps to relieve stress and restore mental energy ready for a new cycle of study and work.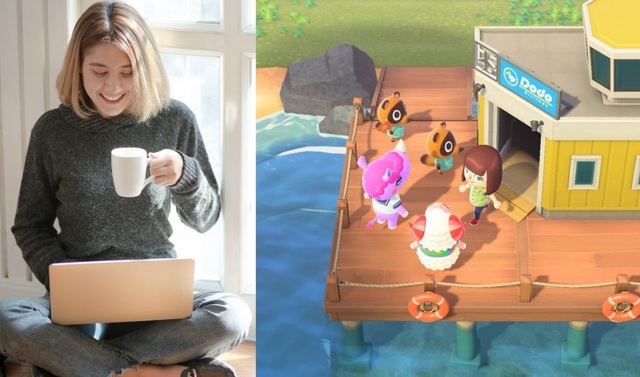 Play games that connect families, and the community
On the positive side, the recent community separation was also a rare "opportunity" when all members of the family stayed at home together for a long time. Aside from other activities, playing games at home together is an effective and fastest way to connect spouses, parents-children, siblings. According to iPrice.vn, search for Nintendo Switch consoles in March 2020 increased 59% compared to February. Some team games are a great suggestion to play with family at home. Players will have true feelings when winning by connecting, interacting with each other, spending time together to improve family bonds.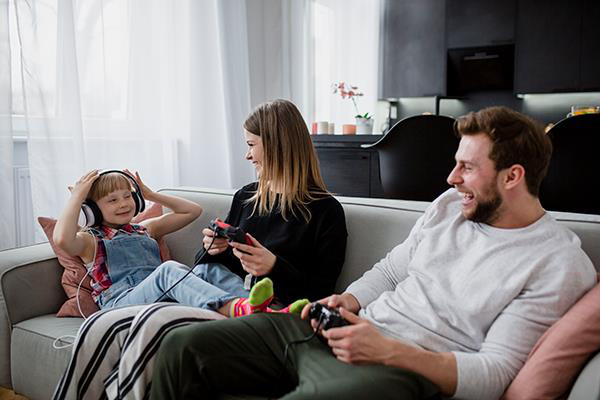 In addition to your family, playing online games at home also helps you interact and interact with players including opponents and teammates in the online community. Making friends becomes easier when you have the same hobby because in addition to sharing skills in the game, you can also talk and confide like friends. Many people have turned from friends online into friends in life.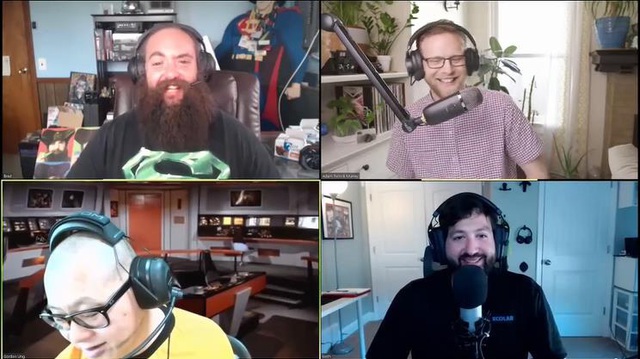 Play games to develop soft skills
You will also be surprised at the benefits of improving your language skills when playing games. Especially for games with English subtitles that require gamers to understand to be able to play. There is no denying that there are people who improve their English by playing games. At this time, the connection in the gaming community is no longer limited by country, you can fully interact with international players. In addition, strategy games also help improve planning, planning and assertive skills when making decisions.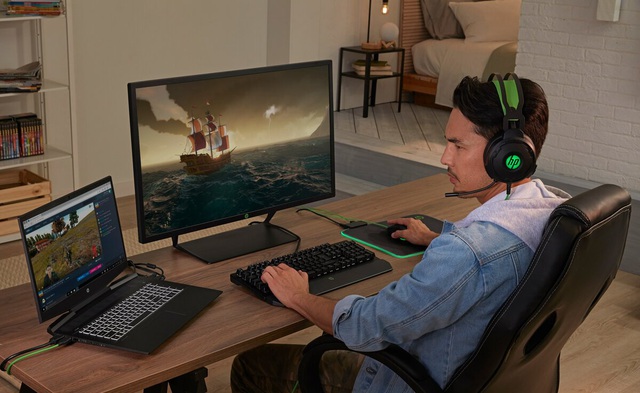 And with these positive benefits, controlled home gaming will help you get a good night's sleep with a more complete version of yourself physically and mentally.
"Playing games together, repelling Covid"
In the spirit of promoting the positive aspects of gaming in the stressful period of coping with the Covid-19 epidemic, Synnex FPT Gaming and 18 leading game equipment manufacturers in the world launched the #ChoiCung Nhau movement and took steps. first received the support of 18 gaming communities, the first time creating the largest coalition in Vietnam for a goal of "Play games together, repel Covid".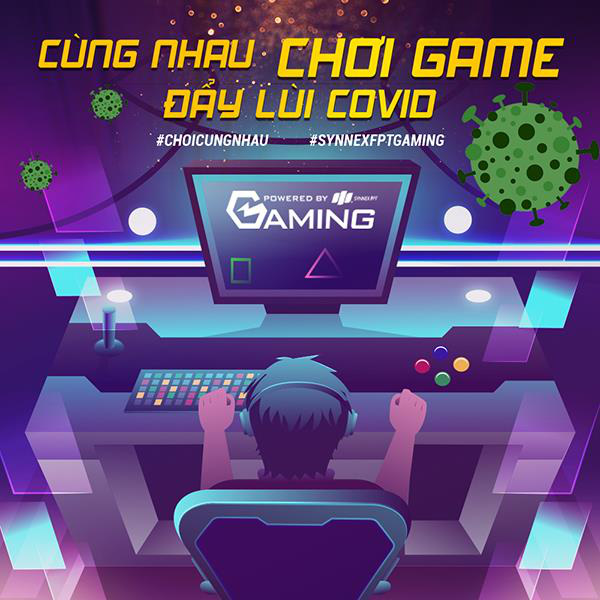 The #ChoiCungNhau Campaign is expected to last for 3 months. In particular, the two main activities are the competition of the most beautiful home gaming corner in Vietnam and the online tournament of the game Arena of Truth. Details of campaigns and activities are constantly updated on the website and in the gaming communities in Vietnam. Please accompany Synnex FPT Gaming through the hashtag #ChoiCungNhau to track and participate in this campaign.
About Synnex FPT Gaming
Synnex FPT Gaming is the exclusive gaming brand owned by Synnex FPT Distribution Company. The company is oriented to be the organizer, the companion with the game activities across the country, and is the largest distributor in Vietnam for gaming hardware and software.
Synnex FPT currently has the largest technology product distribution network with more than 3,500 agents in 63/63 provinces and cities nationwide. Through this system, the technology products of nearly 50 partners, which are world famous technology brands, are brought to Vietnamese consumers.
Refer to the best selling genuine gaming products at synnexfpt.com website.
Source : Genk