10 smartphones under 6 million dong take "sharp" pictures, down 50% at Tiki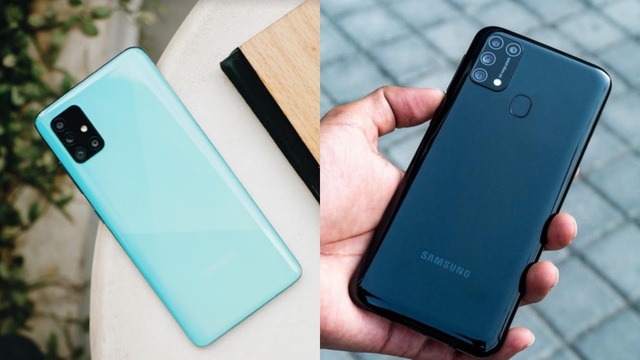 Samsung Galaxy A51 decreased by nearly 2 million, to about 5.79 million at Tiki. The machine owns a cluster of 4 rear-class cameras: 48 MP main camera takes sharp photos, 12 MP camera with super wide angle, 5 MP depth camera to remove fonts and 5 MP macro camera to take unique close-ups. 4,000 mAh battery capacity and 15W superior fast charging technology of the product will also assist you to "shoot" all day long without worrying about interruptions in the middle.
Modern design Samsung Galaxy M31 is being sold at a preferential price of about 4.79 million VND at Tiki. Also owns the following 4-camera cluster like the A51, what makes the M31 stand out is thanks to the "terrible" sensor camera with a resolution of up to 64 MP for authentic and clear photos. In addition, the smartphone also integrates a professional font removal mode to help you and your friends become the most prominent subjects of the frame.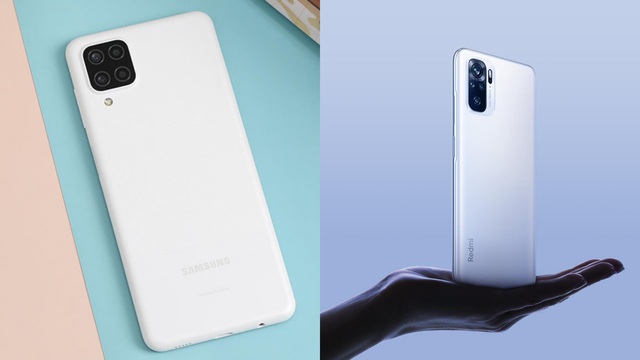 Samsung Galaxy A12 for about 3.75 million is the last product of the Samsung family to appear in the list of beautiful smartphone taking pictures. Scorer with photography enthusiasts thanks to the cluster of 4 rear cameras including: 48 MP main sensor, 5 MP super wide lens, 2 MP depth camera and 2 MP macro lens. In addition to the superior shooting capabilities, the phone also supports Full HD video recording to help you capture every moment. In particular, the front-screen camera has a teardrop-shaped design containing an 8 MP selfie camera, helping the association of virtual life confidently take pictures and video calls anytime, anywhere.
Xiaomi Redmi Note 10 currently has a promotional price of only 4.69 million on Tiki. The unique point in the design of Xiaomi's home smartphone lies in the rear camera cluster arranged in square clusters with diverse functions such as ultra-wide angle photography, image depth measurement and macro photography. It is also equipped with a front camera with full features such as HDR and panorama for beautiful photos that are not inferior to the machine!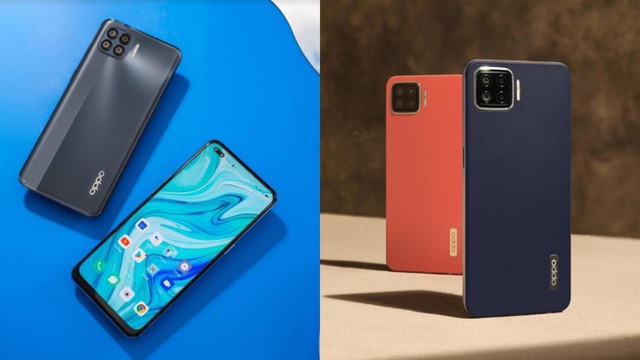 Oppo A93 2020 is being sold at a preferential price of about 5.49 million VND on Tiki. Compact phone size makes it easy for you to hold in the palm of your hand. The advantage of the smartphone lies in the ability to capture and record extremely impressive thanks to Super Night technology for sharp images in low light conditions, the ability to remove fonts to create effects like photos in the studio. When it comes to taking pictures without Oppo, it's a big mistake, isn't it?
Oppo A73 2020 is reduced by 1 million, only about 4.49 million on Tiki. The phone has a symmetrical 4-camera cluster with a high-quality flash, combined with FullHD 1080p video recording capabilities to capture vivid images and movies all day long. The smartphone is also equipped with AI 2.0 beauty technology to smooth and brighten the skin, and apply smart effects to create a "standard without correction" selfie!

Realme C15 attractive discount to about 3.09 million on Tiki. Thanks to the cluster of 4 rear cameras, the machine "scales" with a variety of types of photos from portraits, font removal, wide angle shooting to close-up. The front camera is also extremely harmful with up to 8 MP sensor for smooth video call quality and clear selfie capabilities in dark conditions.
Realme C11 currently owns a chestnut price, only about 2.15 million VND in Tiki. The phone scores points with users thanks to the smooth curved frame design and dark bands to create accents on the back. In particular, the phone is equipped with 13 MP + 2 MP AI dual camera cluster on the back of the device, night mode and AI technology that highlights features on the face.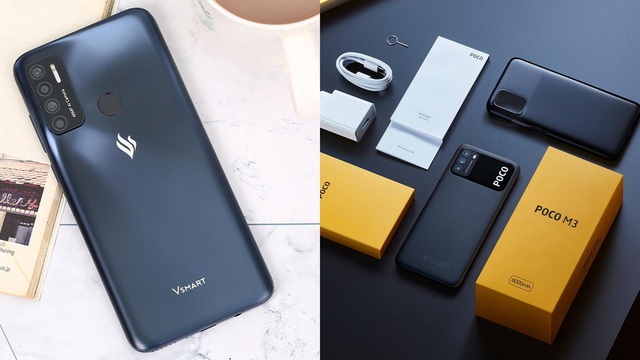 Vsmart Live 4 is only about 3.39 million dong on Tiki. The product belongs to the student-student price segment, but the quality is "delicious" without having to discuss! The machine owns a cluster of 4 rear cameras located vertically in a prominent rectangular frame, integrating trendy modern photography features such as AI sensor, wide angle capture, font removal and excellent night photography. In addition, the smartphone is also capable of recording high quality 4K, Full HD movies so that when broadcast on a large TV or projector, it will not be broken or blurred.
Xiaomi POCO M3 is discounted at Tiki only about 3.2 million. Smartphones score absolute points for the photography team thanks to the selfie camera fully integrated with "virtual life" features such as self-timer photography, portrait photography … More than that, the product also supports to save the footage. memorable thanks to various video recording features such as Timelapse, Slow Motion. In particular, with intelligent AI algorithm, the phone can also produce pictures with high detail as the mechanical device thanks to its superior light control.
Celebrate the Great Celebration, you hurry up to Tiki to get a series of great technology incentives: strong discount up to 50%, buy 2 more 20% off, coupon discount 1 million VND, and freeship incentives for applications goods from 0 dong. Upgraded technology with 1 click right here .
Source : Genk